We have implemented strict and thorough hygiene and safety measure to ensure we can welcome you safely.   Future bookings under flexible terms and gift vouchers are still available.
Stay in luxury, wake up to wilderness – with huge, open skies, breathtaking views and abundant wildlife, Elmley is an inspirational place to escape to, and only an hour from London.
Elmley is the only place in the UK you can spend the night within a National Nature Reserve. There are five custom made, luxurious Shepherds Huts, all located in the middle of the Nature Reserve and family farm.
All the huts are designed to give the best views of the awe-inspiring landscape, and wildlife, from bed and are warm, cosy and incredibly comfortable to enjoy throughout year.
These superbly stylish huts are all designed with luxury in mind, from the supremely comfortable beds to the gorgeously indulgent British shower products. They are also rooted in the landscape with local produce and materials being fundamental to their design and guest experience.
This family run business provides an incredible warm and friendly welcome. With a range of extras available, including holistic massages, private 4x4 tours, and delicious meals delivered to the hut door, along with miles of wildlife trails to explore and being a stone's throw from Kent's finest attractions, guests can do as much or as little as they like.
All huts are en-suite and have self-catering facilities. Whilst being a popular experience for couples, families are warmly welcomed well-catered for.
These unique and beautiful huts are regularly featured in local, national and lifestyle press and are renowned as one of the most special places to stay and experience Kent from.
Call 01795 664896 or 07930847520 should you have any further questions.
For weddings enquiries please email: weddings@elmleynaturereserve.co.uk
Rates start from £90 a night.                      Photos Credits: R Canis and Rebecca Douglas Photography
⭐️ Exciting News Alert ⭐️
Individual rooms in Kingshill Farmhouse are now available for booking 🙌
So..you can come and enjoy this bath without bringing the family! (and you know we like baths with a view at Elmley!)
Come and escape for a gorgeous stay in nature. As well as beautiful, individually styled rooms (with a view) expect cosy afternoons by the fire, a relaxed bar service, beautifully simple meals of local ingredients cooked with love by our new chef, and of course the views, space and walks in nature that Elmley is all about.
We can't wait to welcome you 💚
More info and booking is online or get in touch to find out more.
Dates available from 6th October for just a couple of months.
The beautiful 18th Century farmhouse has just opened following a loving and extensive restoration and offers the experience of a luxurious private home. Available for whole house rental: family get-togethers, weddings, celebrations, company retreats.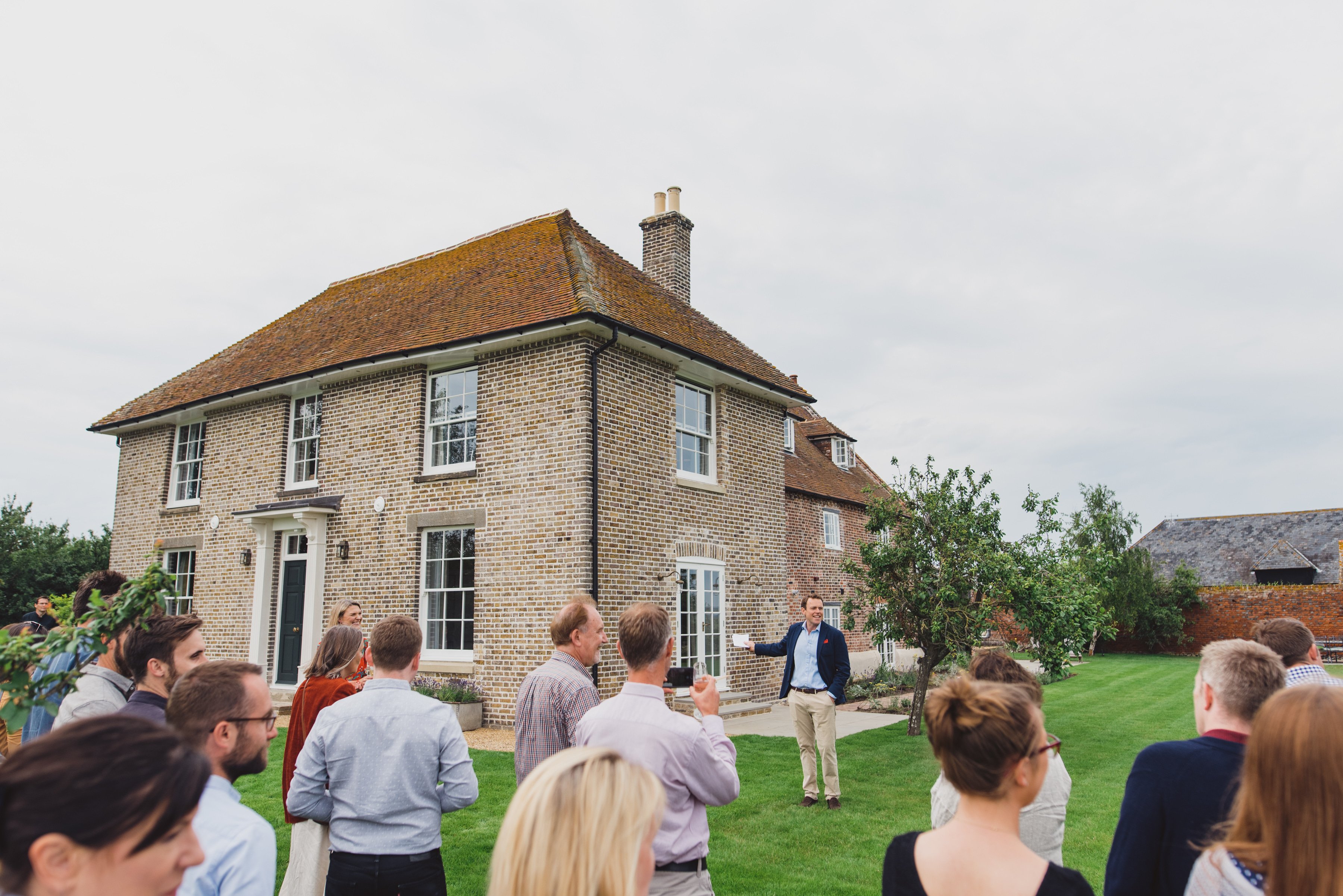 The cottage enjoys sweeping views from the huge windows for wildlife and cloud watching. Elmley Cottage has just had a refurbishment and replaces Kingshill Cottage.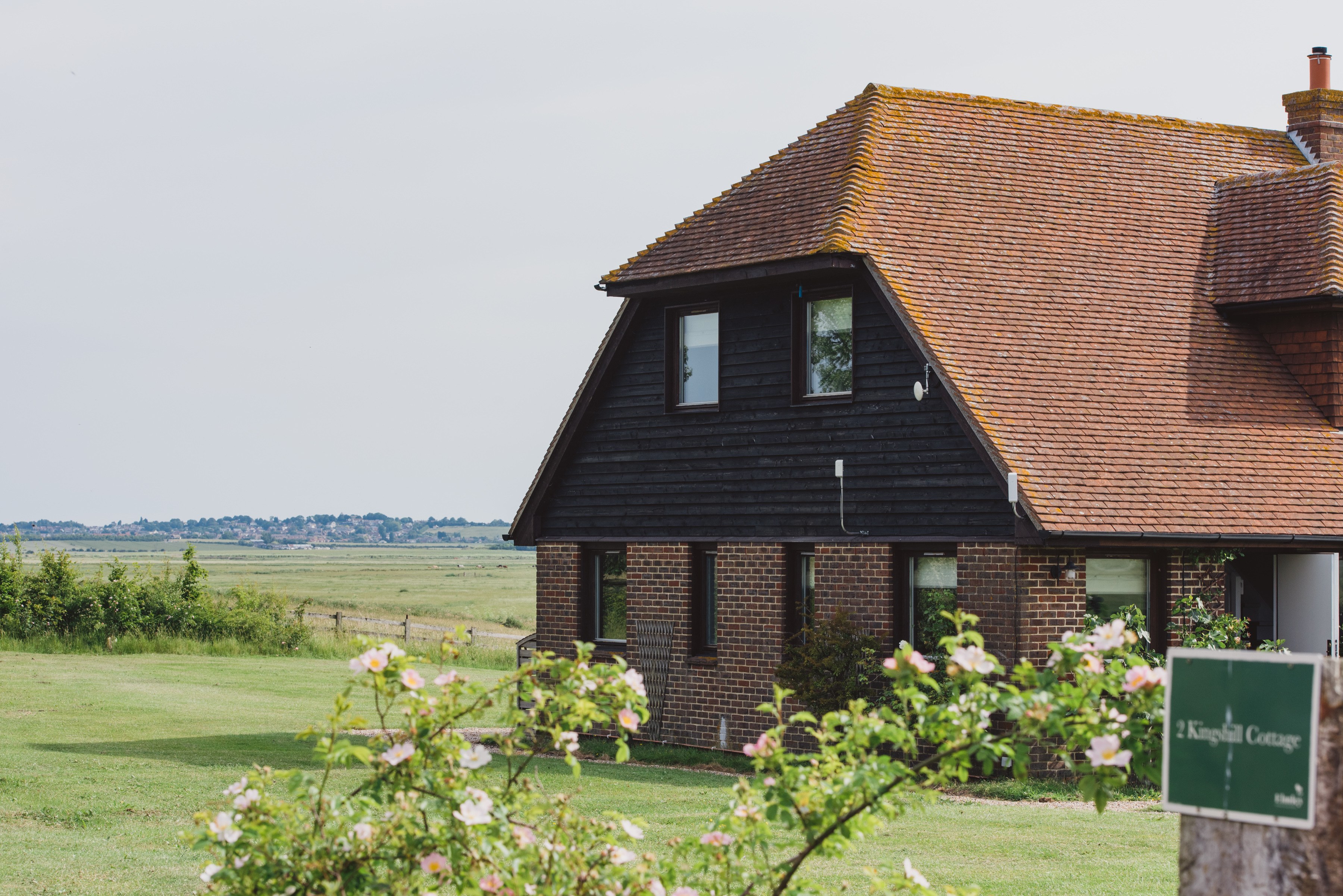 Elmley Nature Reserve and Kingshill Farmhouse
Kingshill Farmhouse Bedroom
Kingshill Farmhouse Kitchen
Relax at Kingshill Farmhouse
Choice of Bedrooms at Kingshill Farmhouse
Bath with a view at Kingshill Farmhouse
Great views to enjoy at Elmley Nature Reserve
Great design and comfort at Kingshill Farmhouse
Shepherds Huts at Elmley Nature Reserve








1 / 9
Conference / Meeting facilities

Guide Dogs, Hearing Dogs and Registered Assistance Dogs welcome
Address
Kingshill Farm,
Elmley
Sheerness
Isle of Sheppey
Kent
ME12 3RW