Reopens From May 17th
The New Century Cinema will be bringing a wide choice of blockbuster movies and confectionery at affordable prices to the local areas of Swale and the town of Sittingbourne.
A former Odeon, the New Century Cinema screens films for all ages, showing the newest and hottest movies.
Please check our website: www.cinemasittingbourne.co.uk for full current programme details.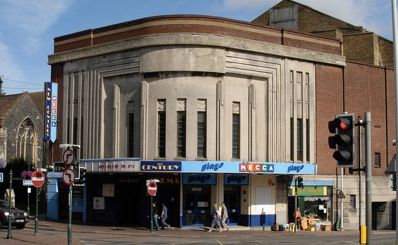 Restaurant / Cafe / Tea shop
Address
High Street
Sittingbourne
ME10 4PE
Entry Price
Adults: All Tickets: Premiere £4 Standard £3