Did you see X-Pilot on TV  on the Paul O Grady show, Great British Escape? Wasn't it brilliant!
You too can follow in his footsteps and join us on a great British escape as we sail to these amazing relics of WW2. On many of our trips we are also joined by guest photographer and Founder of the Maunsell Seaforts Appreciation Group, Margaret Flo McEwan, who accompanied Paul out to Redsand Fort on the show.
Sail from Queenborough All Tide Landing (ME11 5EL) to the Redsand Towers – Standard Towers Trip -Four hours (approximately)
The sailings table below is best viewed in Landscape Mode on mobile devices.
We sail out into the Thames Estuary and on to the Redsand Towers and sail around and between the towers for one hour. Please note that X-Pilot has central heating, so there is somewhere to warm yourself up if sailing in the colder months. We limit our passenger capacity to 12 maximum to ensure you get the best experience with plenty of space to roam the vessel looking for that perfect shot. The sailings table is best viewed in Landscape Mode if viewing on a mobile device.
Reserve your booking online today! – Project Redsand CIO (Registered Charity No. 1172590) Official Supply Vessel
To ensure you don't miss out we are selling gift vouchers now - either for a specific trip or simply for a nominated monetary amount. The perfect present for a unique and unforgettable adventure!
Enquiries / Gift Vouchers contact us : 01795 487568 or UK 07960 574821, or by email at xpilotkent@gmail.com
X-Pilot takes a maximum of 12 passengers so social distancing is a breeze.
The X-Pilot boat offers trips from the All Tide Landing at Queenborough around the Redsand Towers in the Thames Estuary. Providing a great photo opportunity and closer look at the Maunsell Forts and the port of Sheerness and the wreck of the SS Richard Montgomery on the way out and back to Queenborough.
For the latest sailings and further details please go direct to: www.x-pilot.co.uk and the Facebook page: www.facebook.com/xpilotkent
You can call on UK 01795 487568 or UK 07960 574821 to make a booking and for all enquiries. Alternatively, xpilotkent@gmail.com is our email address. We always respond to answerphone messages.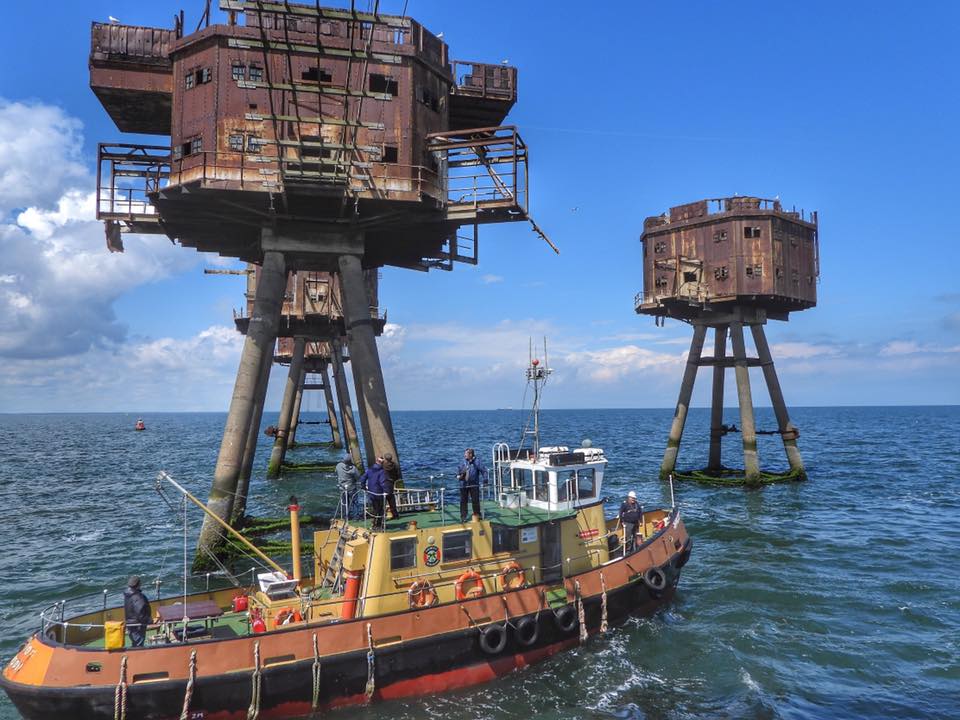 Address
All Tide Landing
Crundalls Wharf
Queenborough
ME11 5EL
Contact
Entry Price
See website - depending upon sailing trip destination
Min visitors per group: 10
Max visitors per group: 12