1920s Weekend - A Celebration for the 20s - Sittingbourne July 2021
16th July - 18th July 2021
Be inspired to find out more about Sittingbourne in the 1920's and get some ideas for participating the July event.
The Historical Research Group of Sittingbourne's next talk on Wednesday 21st April at 7pm and will feature Theresa Emmett taking a look at 'Sittingbourne in The 1920s', including a royal visit, industrial development and urban growth.
The talk is £3 for non-members, or take advantage of our annual membership for £10, to enjoy all the talks for free.
Or call Richard Emmett on 07778793079 if you have any questions.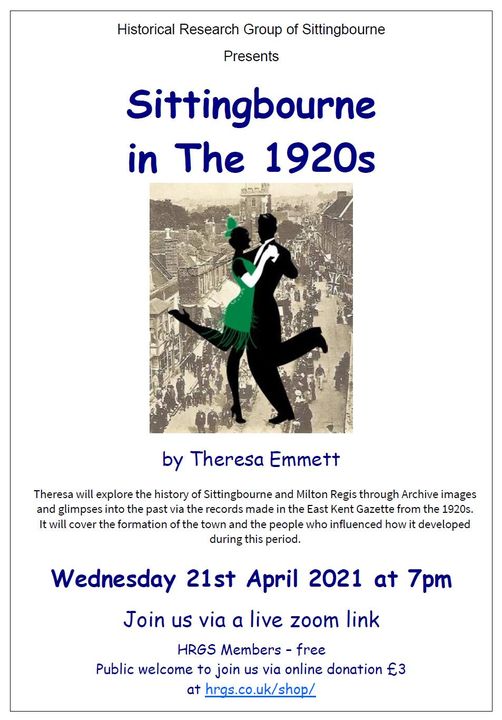 Latest Update March 2021
Swale Borough Council's 1920s weekend is set to go ahead in July after being postponed last year due to lockdown.
The weekend will be a celebration of the 1920s in Sittingbourne High Street from Friday 16th to Sunday 18th July and will feature music, dance, theatre and entertainment for everybody to enjoy.
Cllr Richard Palmer, cabinet member for community at the council, said: "We're delighted to be able to plan ahead and put the 1920s weekend back on that we had originally planned for last year. "As long as the government's roadmap out of lockdown remains the same, we'll be able to put on the weekend and give local people a fun event to look forward to. "We'll have a pop-up venue behind Swale House that will host an old-time music hall, children's entertainment, 20s dance classes, 20s music and dance evening and a murder mystery. "We're also hoping to have a steam train from Sittingbourne and Kemsley Light Railway on display with vintage cars and street entertainment.
"We've been working with more than 70 businesses, charities and local community groups to put on a great display with interactive fun for all ages, and as long as all is well and we come out of lockdown as planned, we'll be on track to put on a terrific event."
Cllr Mike Baldock, deputy leader and cabinet member for planning, said: "The 20s weekend will be an opportunity for residents to get together after the pains of the last year to celebrate the new decade and remember the colour and vitality of the 1920s. "We are keen to support our local businesses and high streets coming out of Covid and this is part of that drive to get people supporting the local economy again. "As we mix Valentino with the Charleston, and cocktails and gin with the writings of Agatha Christie, let's make the 2020s in Swale as exciting as the Roaring 1920s!"
Tickets go on sale in May and people can Email: tourismsupport@swale.gov.uk to get involved.
---------------------------------------------------------------------------------------------------------------------------
Event Managers are now look forward to preparing this new pilot festival with the businesses and community groups in the area to produce a range of entertainment, events and activity at venues in Sittingbourne taking place 16 - 18 July 2021
Including three performances commissioned by Swale Borough Council in a pop up venue adjacent to Swale House which will host; 20's Themed Old Time Music Hall on Friday 16th July, A Jazz and Dance Evening featuring Sue Caroline and The Andy Wall 1920's Ensemble on the Saturday evening and a 'Murder Mystery' performed by The Company Upfront on the afternoon of Sunday July 18th. Ticket sales will open and further information will be published in 2021, look out for updates.
Swale Media Arts Centre is planning to open in June with various events and aims to promote Albert E Smith Studio telling the story of 20's silent films. The Edward Ardizzone Gallery will show the artists work and tell his stories.
We aspire to build on the plans from 2020 which included participation of artistes and entertainers such Micky the Magician, Dance4Kent with 'Flapper Girls and Charleston Demonstration' and the 106.9 SFM Community Radio Road Show keeping everyone informed and entertained. .
Other elements of the 20's Weekend will provide the opportunity for the towns venues, attractions, businesses and local organisations to showcase what the town has to offer with a 1920's theme.
There is also an aspiration to welcome a 'Vintage Fun Fair' to the town and work is close to completion to make this happen.
Work continues to pull together a comprehensive programme of events and activities and details will be published in May 2021.
The heritage attractions have pledged to take part to tell the town's 1920's story, as well as a number of leading community groups to ensure this event provides plenty of entertainment for residents and visitors to enjoy.
Now there is even more time to plan and make your 20's costume. Organisers would love to see the town centre full with costumed characters, vintage vehicles and market. There will be prizes for the 'Best Dressed 20's Shop Window' and also a 1920's dress code for some of the entertainment and spot prizes for those dressed in 1920's costumes. With groups and organisations taking part, parade, stroll and promenade along the High Street and take in an additional offer in the town over the weekend.
So plenty to look forward to and to plan - now is the time to save the date and remember to keep an eye on this webpage as we receive more confirmation of events taking place as part of the 1920's Weekend in Sittingbourne.
For 1920's costume inspiration and research go to Vintage Dancer website for some great ideas for both men and women and be a part of this event. You could win a spot prize!
If you would like to get involved or have any questions please call: 01795 417399 or email tourismsupport@swale.gov.uk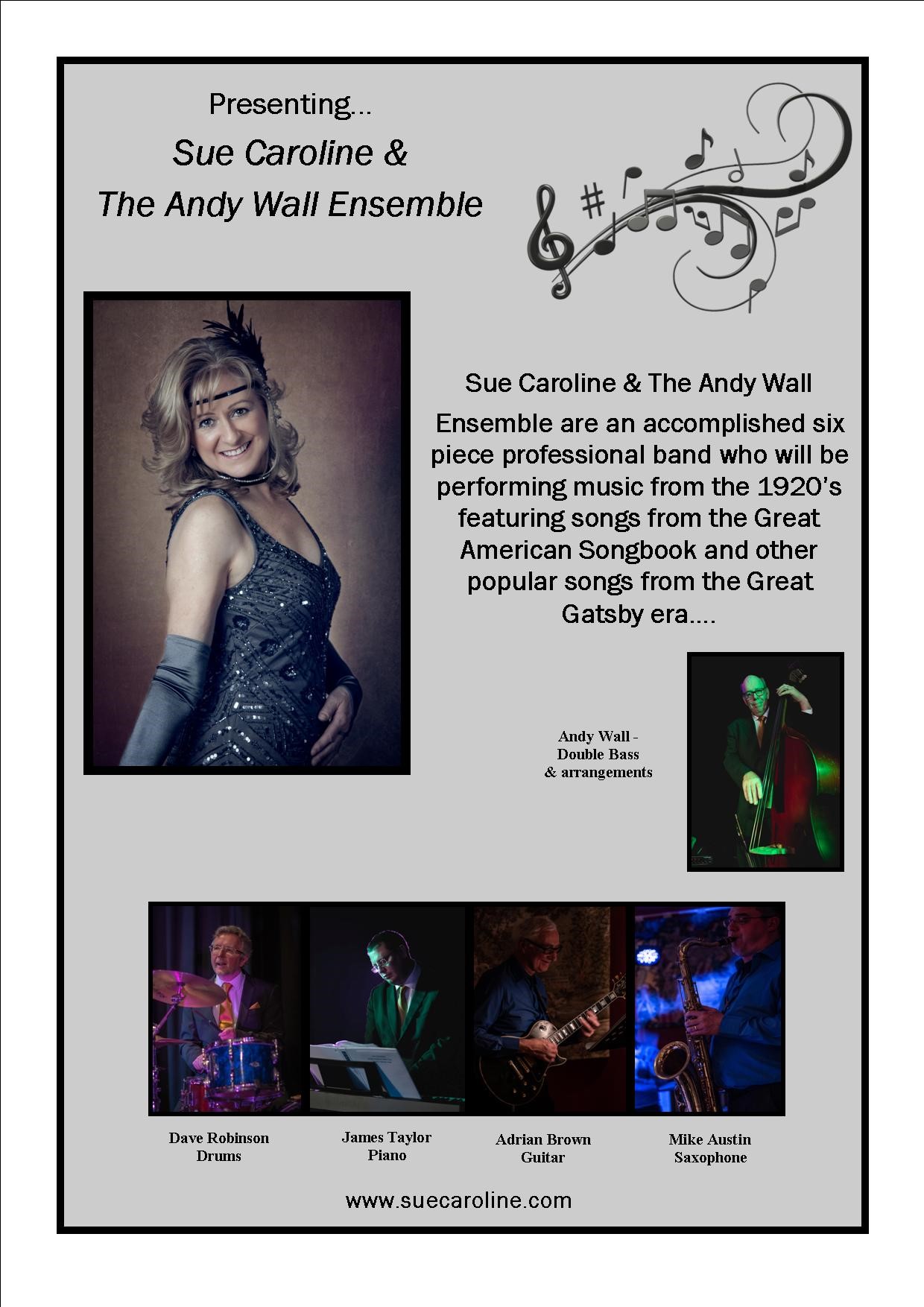 Guide Dogs, Hearing Dogs and Registered Assistance Dogs welcome
Address
Swale House
East Street
Sittingbourne
Kent
ME10 3HT
Entry Price
1920s Weekend will feature a range of events and different town centre venues with some free activity and others ticket entry. Further details and event programme to follow.