American Diner with live music from 'Taking Care of Vegas'
27th March 2021
We are pleased to announce the return of our very popular 'American Diner' evening on Saturday 27th March 2021 - with live music from 'Taking Care of Vegas'.
This is a replacement date after we had to postpone our May 2020 date due to COVID-19.
An American inspired two course menu and live entertainment for £22 per person (£20 for Appleyard members)
Call the office on (01795) 427852 to book your tickets.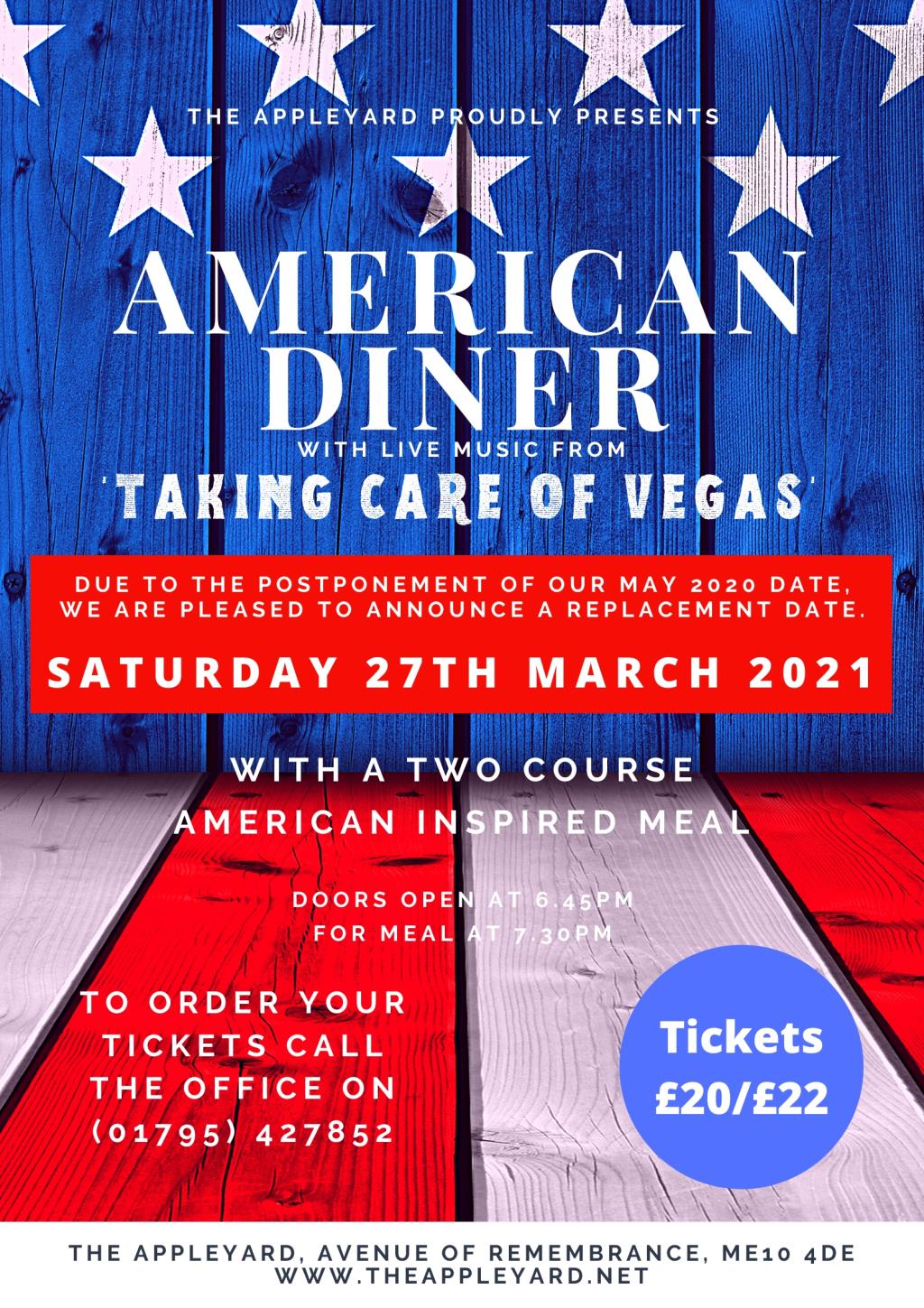 Restaurant / cafe / tea shop / catering facilities
Address
The Appleyard
Avenue of Remembrance
Sittingbourne
Kent
ME10 4DE
Entry Price
£22 per person (£20 for Appleyard members)