Danspiration School of Dance - A Night at the Musicals
23rd July 2022
Danspiration School of Dance - A Night at the Musicals
Saturday 23rd July 2022 at 2pm and 6pm (Doors open 30 minutes before each performance)
Danspiration are taking you for a Night at the Musicals! Come and see our talented pupils performing a variety of styles to your favourite musicals, a family friendly show for everyone to watch it's not one to miss!
Tickets £8.00  
BOOK TICKETS ONLINE (takes you to online booking page - 6.5% booking fee applicable)
Box Office:- 01795 471140
*Important information - The lift in Central House is currently out of order – should you require help getting upstairs please contact the theatre in advance. We apologise for this issue which is beyond our control.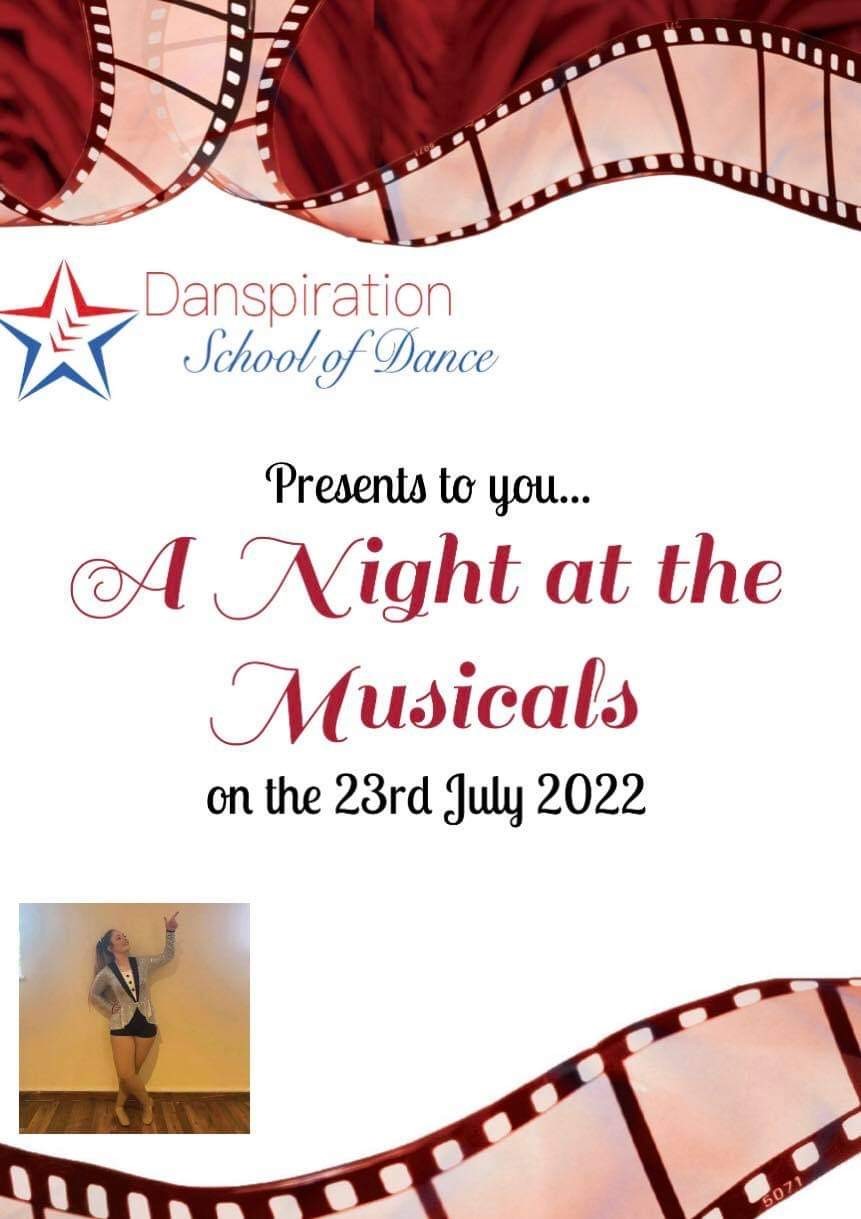 Credit cards accepted (not American Express)
Address
The Avenue Theatre, Central House, Central Avenue , Sittingbourne, Kent
ME10 4DN