Half Term Juicing Days at Brogdale Collections
25th October - 27th October 2021
Orchard Activity: Kids Heritage Orchard Juicing
Dates: Mon 25, Tue 26, Wed 27 October 2021
Time Slots: 10am – 12pm or 1pm – 3pm
All bookings are non-refundable and non-transferable.

Everyone loves apple juice and it's something the whole family can enjoy, but have you ever thought about where is comes from and how it is made? Well look no further than our lovely orchards of the National Fruit Collection and the Brogdale Collections Heritage Orchards this half-term where we are giving your kids and your family a unique opportunity to explore where our apples are growing and find out what happens to them.
Not only can you come along to Brogdale and walk through our orchards, where you can see more than 2,200 varieties of apples, cherries, pears and plums growing, but there is an opportunity for your family to pick some seasonal fruit from our special heritage orchards and then the kids can have a go at making their own juice.
Come along and visit our Heritage orchards this half term and you can:
Walk through the apple orchards and pick your favourite apples.
Help prepare your apples for juicing.
Have a go at pressing your apples to make juice.
Taste the juice from your chosen apples.
Take home your best apple picks to eat later.
Children must be accompanied by an adult at all times
All visits need to be pre-booked.
Brogdale has unlimited free parking, disabled toilets and a café.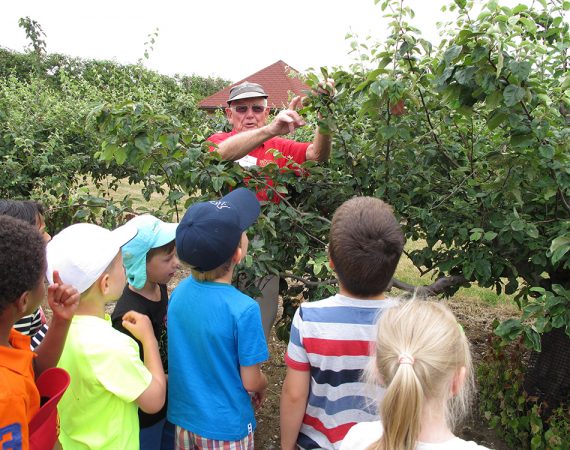 Restaurant / Cafe / Tea shop

Restaurant / Cafe / Tea shop
Address
Brogdale Collections,
Brogdale Farm,
Faversham,
Kent,
ME13 8XZ
Entry Price
£ 7.50 per child and 1 adult
Additional child £7.50
Additional Adult £7.50
Suitable for children aged 4+