Party in the Park 2021 at the Appleyard
3rd July 2021
IT'S BACK! I know what your thinking, it's like it was yesterday. The annual popular music festival 'Party in the Park' is back at the Appleyard aiming to be even better than last year! I know your thinking that's not possible, but it is! This great event will be taking place on Saturday 27th June. Doors open at 2pm. 
There's going to be lots of live music! Music for everyone to enjoy. There is going to be an amazing six live bands on from 3pm. One of these bands is the multi-platinum selling guest band 'TOPLOADER'. Toploader are coming to the Appleyard!
But if the amazing bands isn't enough for you well there is even more going on throughout the day! There's going to be Fair Rides which everyone loves! There's also going to be inflatables, food and lots more. There's going to be so much going on! 
LIMITED number of early bird tickets available
until 10th March 2020i
First come, first served.
Adult members £10.00
Adult non-members £15.00
Children £5.00
Prices from 11th March 2020
or once all early bird tickets have been sold.
Adult member £13.00
Adult non-member £18.00
Children £8.00
Family ticket available
Includes two adults & two children
Family - member £35.00
Family non-member £45.00
Call the office on (01795) 427852 to book your tickets
and be part of the event of the summer!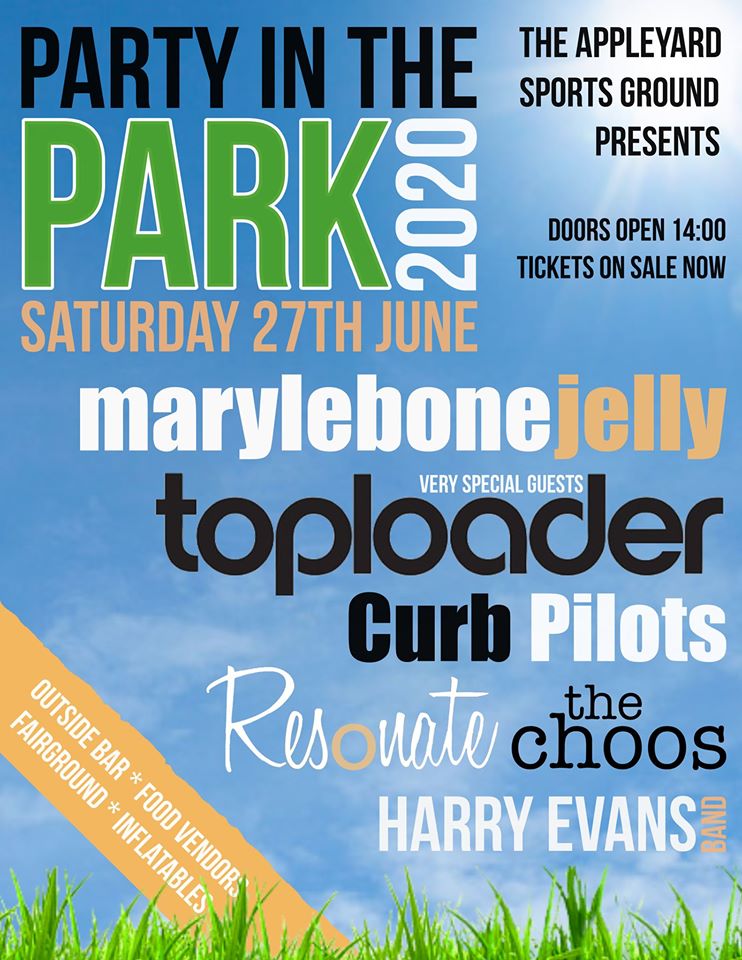 Address
The Appleyard Sports Bar
Gore Court Road
Sittingbourne
Kent
ME10 1QN