Shows at The Criterion Blue Town
17th October - 12th June 2021
Covid Update
Lockdown Closed 5th November - 3rd December
--------------------------------------------------------------------
Enjoy the entertainment planned at The Criterion Blue Town on the Isle of Sheppey through to 2021. The team have taken steps to ensure you are provided a safe welcome and a varied programme of shows for you to book.
Due to social distancing the capacity has been reduced to 60 and so it is vital that you book early and secure your tickets by contacting the box office by email or phone.
You can also enjoy interval refreshments or plan a separate afternoon tea at the The Criterion Tea Room, all part of the very interesting building which also hosts Blue Town Heritage Centre.
****SHOW & CINEMA LISTING ALTERATIONS AND ADDITIONS****
4th Dec 1917 RE ARRANGED from the 6th Nov. 1.30pm
5th Dec streaming of the Buddy Holly story 2pm
9th Dec streaming of Billy Elliott the show 2pm
10th Dec history talk Ken Ingleton 1pm
Andre Rieu 2016 Christmas concert with cream tea
11th 1.30pm extra performance
11th 7pm SOLD OUT
12th 2pm SOLD OUT
The centre will open an hour before the show starts

THE CENTRE CLOSES ON THE 12TH AFTER THE ANDRE RIEU SHOW.
WE AIM TO RE OPEN ON THE 7TH JAN WITH THE PLANNED JANUARY PROGRAMME .
SHOW DATES
9th January 2021 @ 8pm Taking Care Of Vegas £25
23rd January 2021 @ 2.30pm Folk & Country £18 or £25 with lunch
29th January 2021 @ 8pm Abbachique £20
9th,10th,11th,16th,17th,18th,23rd,24th,25th February 2021 @ 2pm Oh Boy £35 includes lunch
13th February 2021@ 2.30pm Dr Jazz £18 or £25 with lunch
27th February 2021 @ 7.30pm Murder Mystery – Dead On Time, £35 includes a 3 course meal
6th March 2021 @ 8pm I Can't Believe its not Buddy £35
20th March 2021 @ 8pm The Story of The Searchers £35
27th March 2021 @ 2.30pm The New Foxtrot Serenaders – Giants of Jazz, £18 or £25 with lunch
20th,21st,22nd April 2021 Cockney Sing a Long @ 12 noon £25 includes lunch
8th May 2021 @ 2.30pm The Roaring 20's Jazz Orchestra £18 or £25 with lunch
22nd May 2021 @ 2pm 'Yours' The Music of Vera Lynn £25
12th June 2021 @ 2pm Jess Conrad with Glenn Ford as Norman Wisdom £25
Correct at 4 November 2020. Always check with venue and book early!
Restaurant / Cafe / Tea shop
Address
69 High Street
Blue Town
Sheerness on Sea
Isle of Sheppey
Kent
ME12 1RW
Entry Price
Ticket prices vary - some performances are also available with meals. Check website and enquire further with the box office.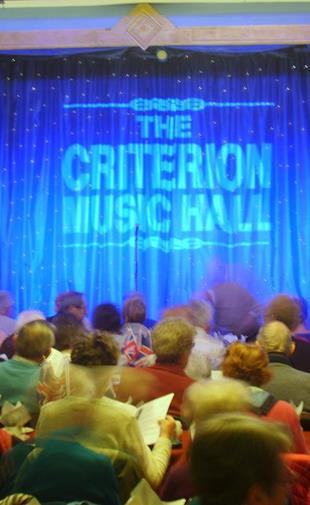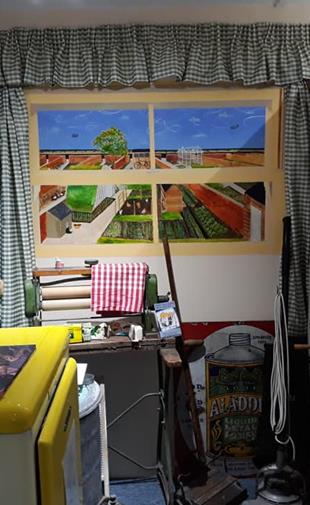 Blue Town Heritage Centre