Summer Open Day at Abbey Physic Community Garden
15th August 2020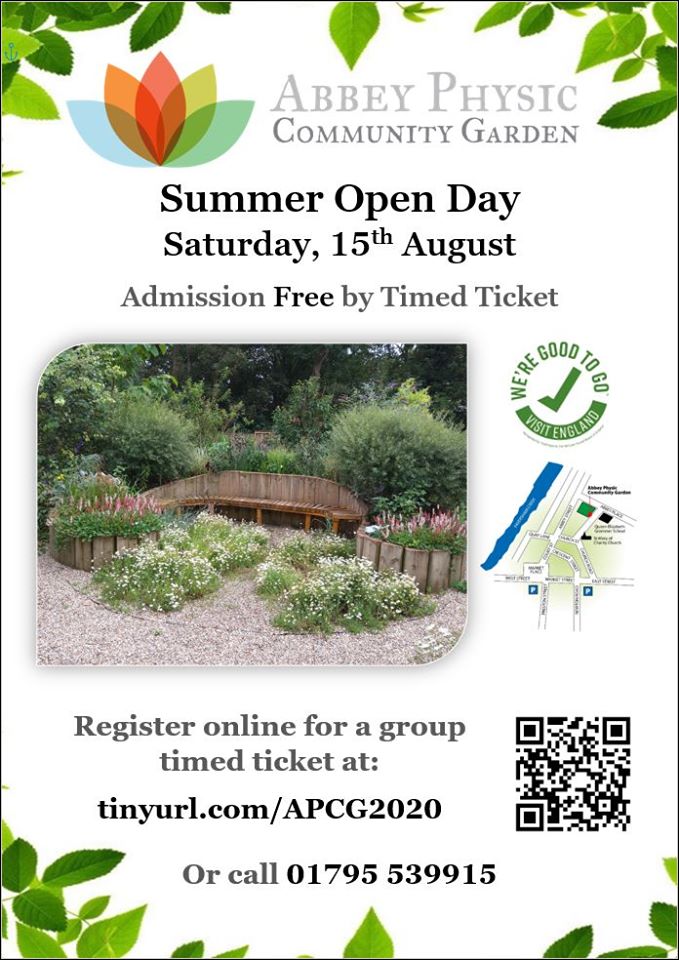 We're delighted to announce our Summer Open Day, taking place on Saturday 15th August between 10:00am and 5:00pm.
It's been wonderful to have our members back these past few weeks, and to get all our groups and activities back up and running in their new post-lockdown forms, but we've been very aware that the need to ensure a safe and comfortable environment for members has meant locking members of the public out of the garden.
We're looking forward to sharing our summer garden with all-comers on the 15th of August. Visits will be by group timed tickets, for one hour slots throughout the day. We will do our best to give everyone their first choice of timeslot, or as close to it as we possibly can. Tickets will be limited in number, so book fast!
To register for your group timed ticked please visit:
or call 01795 539915.
Looking forward to seeing lots of new and familiar faces on August 15th!
Address
Abbey Place
Faversham
Kent
ME13 7BG
Entry Price
Timed tickets are free of charge, time slots are for one hour, beginning on the hour. Tickets are not unlimited, but we will do our very best to fit everyone in where they would prefer. Online booking required