Cycling, Walking and Horse Riding
Routes and trails for cycling and walking in Faversham, Sheppey and Sittingbourne 
Walking
Take a walk around the Brogdale Collections to see the gnarled fruit trees throughout the year, with their beautiful blossoms, large harvest or autumnal warmth. There are also a further six food trails around Faversham and the surrounding rural communities, which reveal the rich food production past and present of the area, these are featured at the bottom of this page.
There is also a four mile walk along Faversham Creek, known as 'Boats, Bangs, Bricks and Beer'. It is a great route from Victorian train station, through the medieval town and out to the North Kent marshes.
Faversham Town Walks - Schedule 2017
90 Minute walking tours start at the Fleur De Lis Museum in Preston Street, adults £5 and children £3 and includes one free museum entry in subsequent year.
February - December 1st and 3rd Saturday of the month at 10.30am
April - October Every Saturday at 10.30am
June - September Additional afternoon tours at 2pm
May and August Bank Holiday Mondays at 10.30am
Group visits (minimum 10 people or £50) arranged at any time by calling 01795 483289 or emailing favershamtownwalks@gmail.com
For nature lovers, there is a walk at the huge Elmley National Nature Reserve, nationally known for its stunning landscape and wildlife. For something different, there are plenty of opportunities for cycling and walking around the 40 acres at Barton's Point Coastal Park.
Explore Kent Walking Activity
For information on fantastic ideas for days outdoors in Kent, from short walks in the park with the kids, to countryside adventures. Whether it's by bike, on foot or by canoe, discover something new - Explore Kent
Do you live in East Kent? Interested in finding a FREE, FUN and EASY way to get fit, meet friends, lose weight and have fun?
Why not come along to a Health Walk? We have walks to suit all abilities as they vary in length from 30 to 190 minutes. The walks are led by trained volunteers who will be pleased to see you and give you a warm welcome. No need to book - simply turn up and join in...everyone's welcome!
Walk Awhile - Long distance and UK walking holidays and hiking tours on Pilgrims Way and in the Kent Downs Area of Natural Beauty (AONB) with luggage transfer. For more information go to: www.walkawhile.co.uk or call 01227 752762.
Cycling
Two exciting new cycle routes have been developed on the Isle of Sheppey, providing local residents and visitors alike the chance to explore two very different parts of the island. The Isle of Harty Trail is 9.5km long and the Sheerness Way is 9km. The majority of both routes are traffic-free, and the Isle of Sheppey is pretty flat, making the routes ideal for beginners and families with young children.
The Isle of Harty Trail starts in the village of Leysdown, going across the marshes to the quaint hamlet of Harty with its historic church - ideal for birdwatchers!
Artist Alun Heslop created two resting points as part of the trail, one of which is at the RSPB Capel Fleet Raptor site, a dynamic space to place seating guaranteeing views of the Marsh Harrier and as a place to sit and reflect the landscape. The commission features a two-element structure made from solid green oak, providing comfortable, hollow saddle carved and welcoming seating in the inspired form of bird wing feathers. It also provides a sculptural centre piece installation that is visible from many directions.
The Sheerness Way is a circular route around the town of Sheerness, following the historic Queenborough Lines, past Blue Town and the busy industrial port, then along the sea wall.
Finally, the Freewheel Cycling Pub in Graveney near Faversham is an inviting pit stop for cyclists, walkers and locals to refuel. British Cycling events are also held throughout the year.
Horse-Riding
In Swale, there are many horse riding clubs that provide a safe and enjoyable environment; many in a countryside setting, where you can learn all about horse riding and how horses live. Swale open spaces also provide opportunities on the Isle of Sheppey at: Leysdown Coastal Park, Thistle Hill Community Woodland and Kingsborough Manor Community Woodland. On the outskirts of Sittingbourne at Cromers Wood and near Faversham at Perry Wood, Oare Marshes and Victory Wood. More information about these locations and a map can be found on the Explore Kent website.
There also exist numerous horse riding routes throughout Swale, for example those at Borden, and these can be located via contacting local clubs and other organisations or by searching for them on the Toll Rides Off-road Trust website (TROT).
Check out Active Swale's website Sports Directory for more information on horse riding clubs and events centres within the borough which include: Saddlesdane Equestrian Centre, Willow Farm Equestrian, Friday Field Stables,  Syndale Equestrian, Whiteleaf Stables, Seafields Riding School, Elm Lane Equestrian Club, Sole Street Stables and Deepdene Stables.
Fishing
Fishing is a very popular attraction within the Borough of Swale, with the presence of many fishing lakes where you can catch bass, garfish, eels, skate, plaice, dogfish, cod, flounders and much more.
As well as these fantastic lakes in Sittingbourne, Faversham and Sheppey, there is also the opportunity for sea fishing on the Isle of Sheppey. Why not have a look at The Sheerness Sea Angling Club or Kemsley Community Angling Preservation Society for more information and find some of the best venues for you.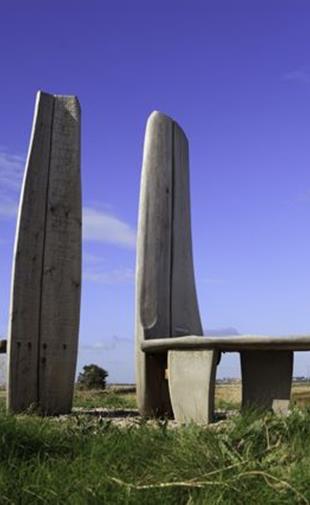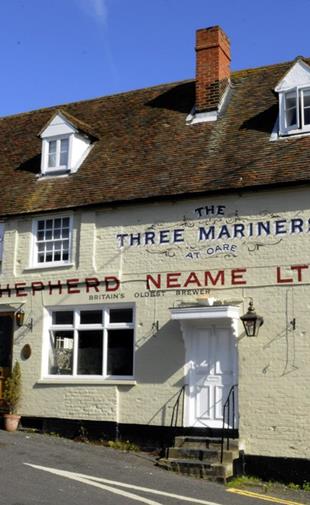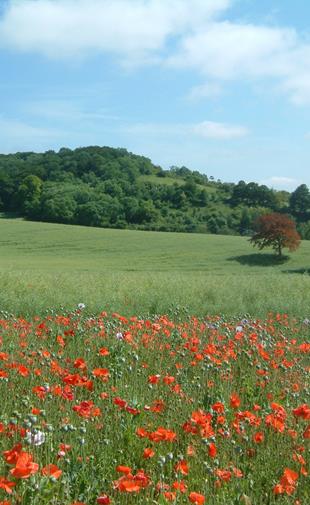 A Land For All Seasons Walk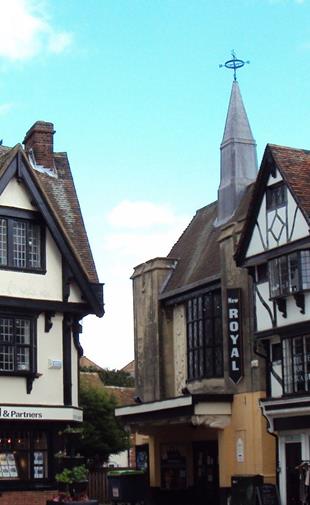 Faversham Guided Town Walks