We are delighted to share the very exciting news that Belmont House and Gardens has won a Gold Award for the South & South East in Bloom 'Heritage Garden' of the year as well as the Chairman's Award 2021.  
This is an amazing achievement as it was the first time we had entered the competition and Head Gardener Graeme and his team worked very hard to make sure the Gardens were looking their very best.
The team work extremely hard all year round to keep the gardens and grounds looking good all through the seasons. We know our many visitors enjoy their time with us, the peace and tranquility is often commented on.
Congratulations to our gardening team, we are very proud of this milestone achievement and look forward to entering again next year.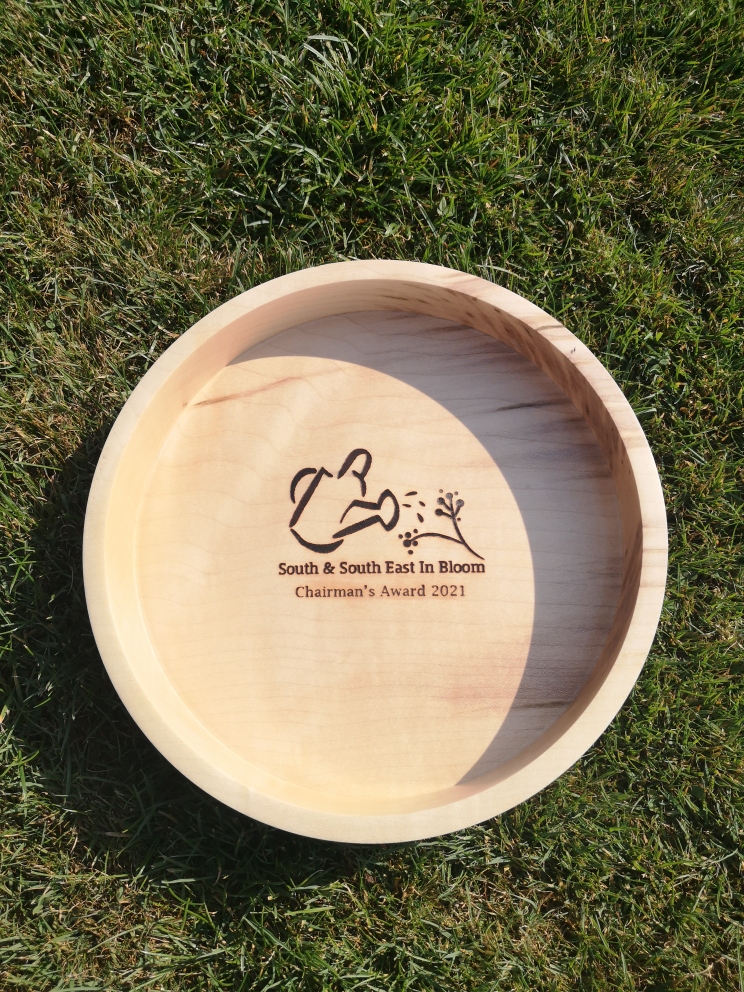 The Gardens
The present layout of the grounds dates from the 1790s, though the planting has been altered over the past two centuries. The gardens consist of a walled garden, pinetum, wooded areas, formal lawns and a large kitchen garden. You can find out more about the history and design of the gardens on our regular Meet the Head Gardener tours.
The House
Belmont is of interest for three main reasons. Architecturally, it is an unspoilt example of Samuel Wyatt's work. One of the most progressive architects of the late 18th Century, the house is a fine testimony to his understated neo-classical style. Historically, the house is important for its well-preserved records of a family who played a leading role in the development of the British Empire in the 18th and 19th Centuries. Successive Lords Harris served as soldiers and colonial governors. The house still contains many mementos of their careers. Lastly, Belmont is distinguished for the collection of clocks created by the 5th Lord Harris. It is reputedly the finest collection in England. Read more about the rooms..
What's On
Check out the events and activities you can book on at Belmont Gardens many of which will inspire you to become creative such as Christmas wreath making.
Visitor Information
There is parking available at Belmont House within a short easy walk from the House and Gardens. House tours start from the Orangery, or garden visitors can continue to the Tack Room to find maps and information.
The Gardens are open daily through the year from 10am until 6pm.
We are tucked away down some very narrow country lanes, but the way is signed from the A251 to help you find us!
Our Address
Belmont, Belmont Park, Throwley, Faversham, Kent, ME13 0HH
We advise you not to rely on Sat Nav as it can take you to the wrong part of the estate.
GARDEN TICKET PRICES:
Adults £7.00
Children (12-16yrs) £2.50
Concessions £5.00
Family Season Ticket £50.00
Click here to buy garden tickets.