Experience Clever Dilemma Escape Rooms
This attraction is closed until further notice. Check website and social media for updates. 
In the midst of the historic market town of Faversham lies an immersive, exclusive and original experience that is making its presence in the town felt by all. Located in Preston Street a stone throw from the mainline train station you will find Clever Dilemma Swales only Escape Games experiences.
Clever Dilemma Escape Rooms opened its doors at the end of October 2018 and judging by its Trip Advisor reviews is certainly making an impact. Currently ranked 5th out of 240 Fun and Games activities in Kent on Trip Advisor which is no easy feat.
So, we ask what is an Escape Room? And what can we expect from this experience?
Talking with the four owners who brought this new experience to the town you quickly realise their passion for the experiences they bring. Rob and Dave Duffy are brothers who along with their wives Nicolette and Tanya have setup Clever Dilemma. They explained, "When we first played an Escape Room we loved it so much, we knew at that moment that this is something we needed to bring to the Swale area. You enter a themed room and in 60 minutes need to work as a team solving puzzles and making your way through the experience, the themes of the rooms fully immerse you away from everyday life, for an hour your so focussed on your escape against the clock many people cannot believe how quickly the time passes! It is difficult to describe the individuality of our rooms as this could give spoilers to the games, teams that have never played before often enter reluctantly but within minutes of entering soon realise what to do and throw themselves into the experience completely."
They went on to explain, "Not everyone makes it out in under the hour, but all teams get to experience the full immersion of the game. Some people think this is an activity for children, but this is far from the case, 95% of our players are adults and under 16s need to have an adult present as the rooms can be quite challenging. We have had a real mix of ages and recently welcomed a team who called themselves the 'OBE's' which stands for (Over Bloody Eighty) they loved every minute of their experience! Everyone comes out of the games buzzing and obviously thrilled by the experiences. All groups are welcome and we have had some great teams come through the doors, some competitive who play to make the leader board and others who just come to enjoy the whole experience.
Several Swale companies have also embraced this unique addition to the town and have used Clever Dilemma for team building events and staff parties. Rob explained "companies and organisations are able to hire the complete venue, for Escape Room games and we also offer exclusive use of our bar and karaoke if they want it. Being so central in Faversham we are also able to offer food packages supplied by local eateries, nothing is to much trouble and we have hosted all sorts of businesses from building companies through to hospitality teams. It is particularly fun when teams compete at the same room and we then reveal the fastest times."
Gift Vouchers have proved popular with the team saying "We all know that hard to buy for person at birthdays and Christmas time, but we offer a unique gift experience and are able to offer an ornate Gift Certificate or an electronic code that can be used at the time of booking. These have proved really popular and come in a variety of monetary values to suit all budgets."
Currently two themed Rooms are available which are Dracula's Chambers and Murder at the Wild Wild Quest Saloon.
There will be a total of three Escape Room experiences at this site and the team will refresh themes after a set amount of time.
To find out more about this unique company and experience it for yourself they can be contacted at:
27 Preston Street, Faversham, Kent
01795 535722
info@cleverdilemma.com
Facebook
www.cleverdilemma.com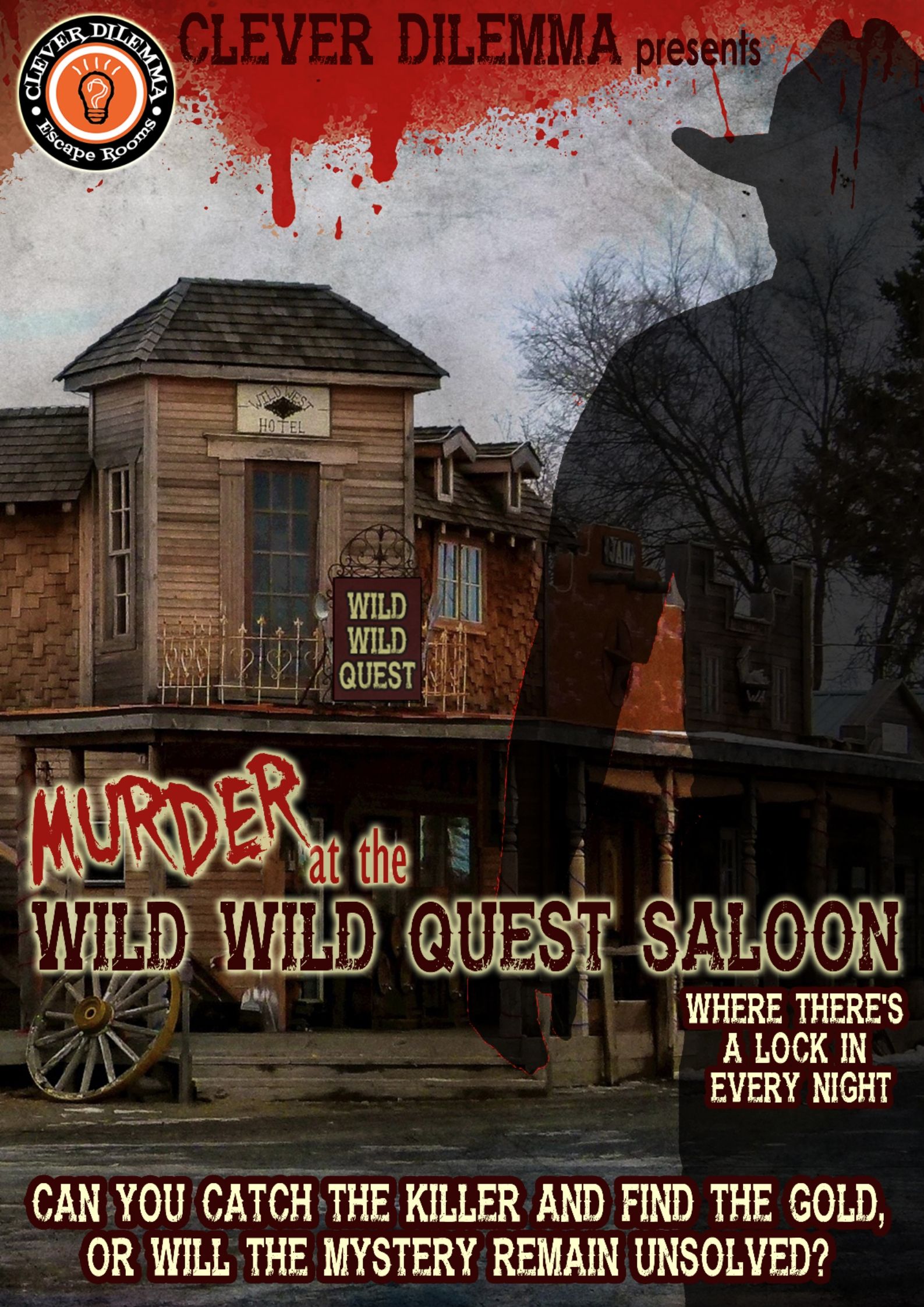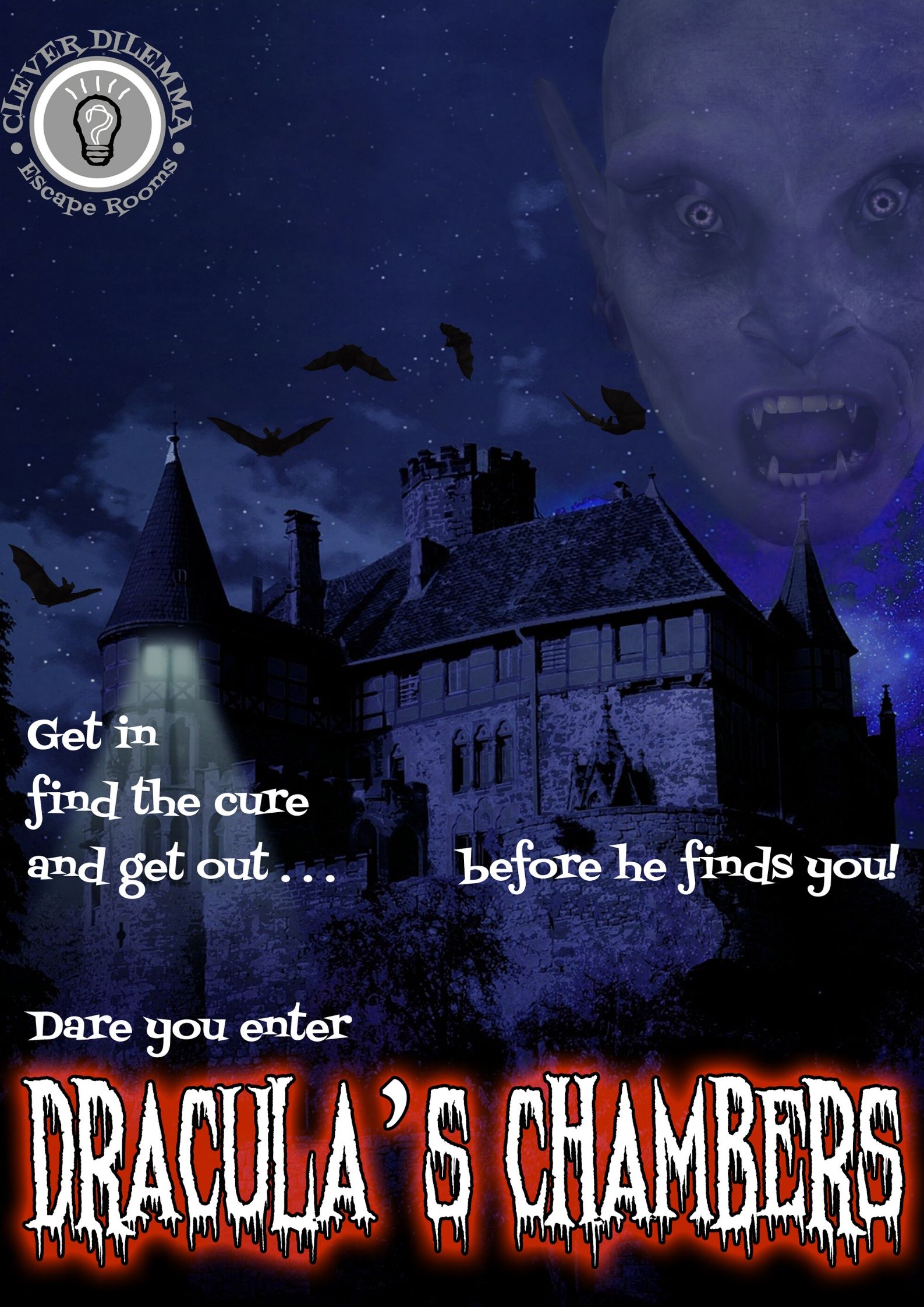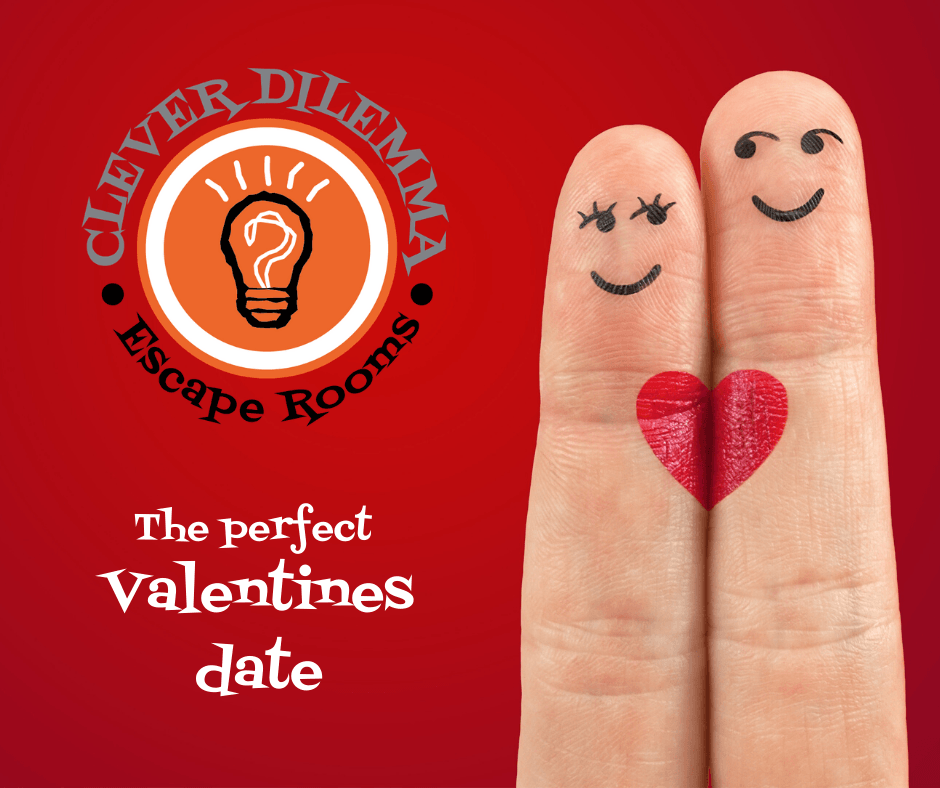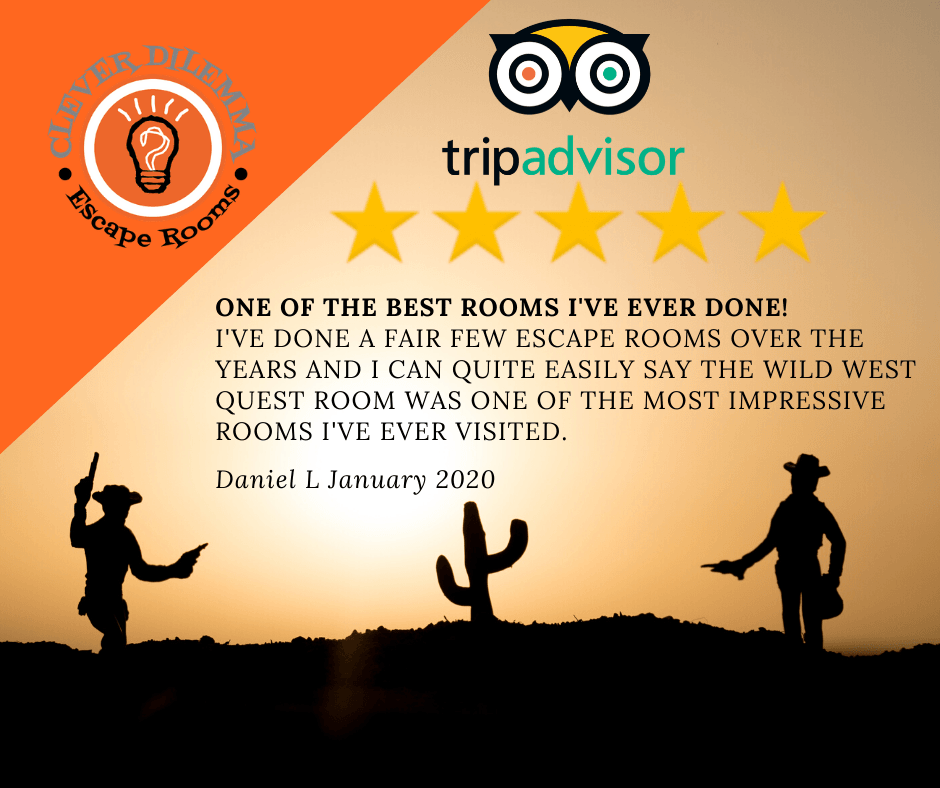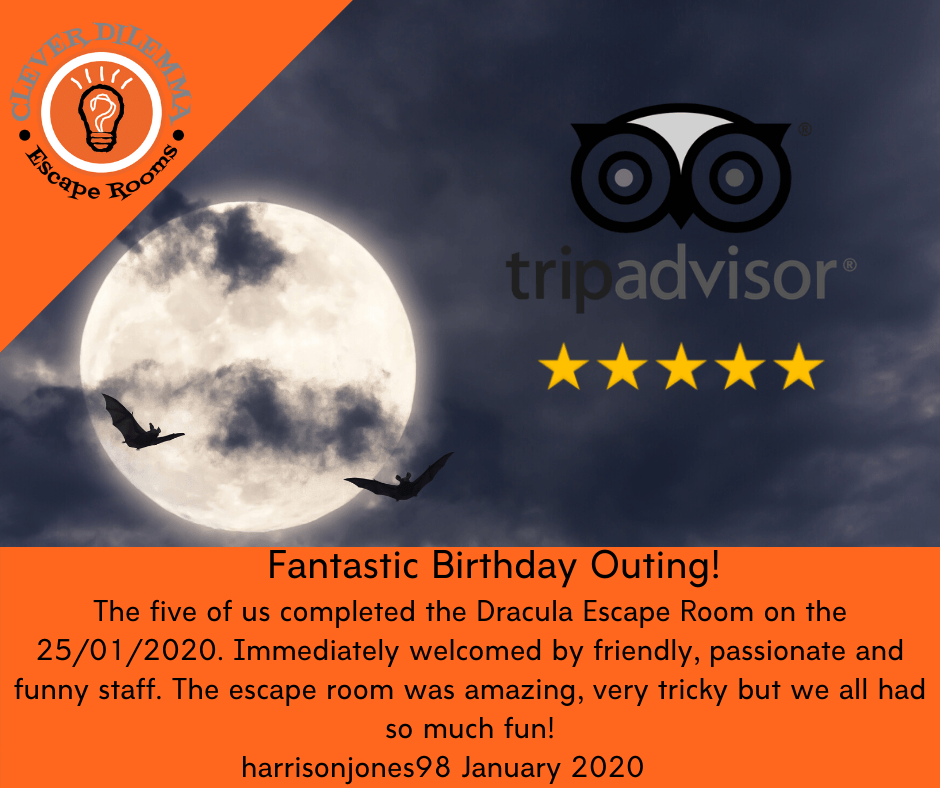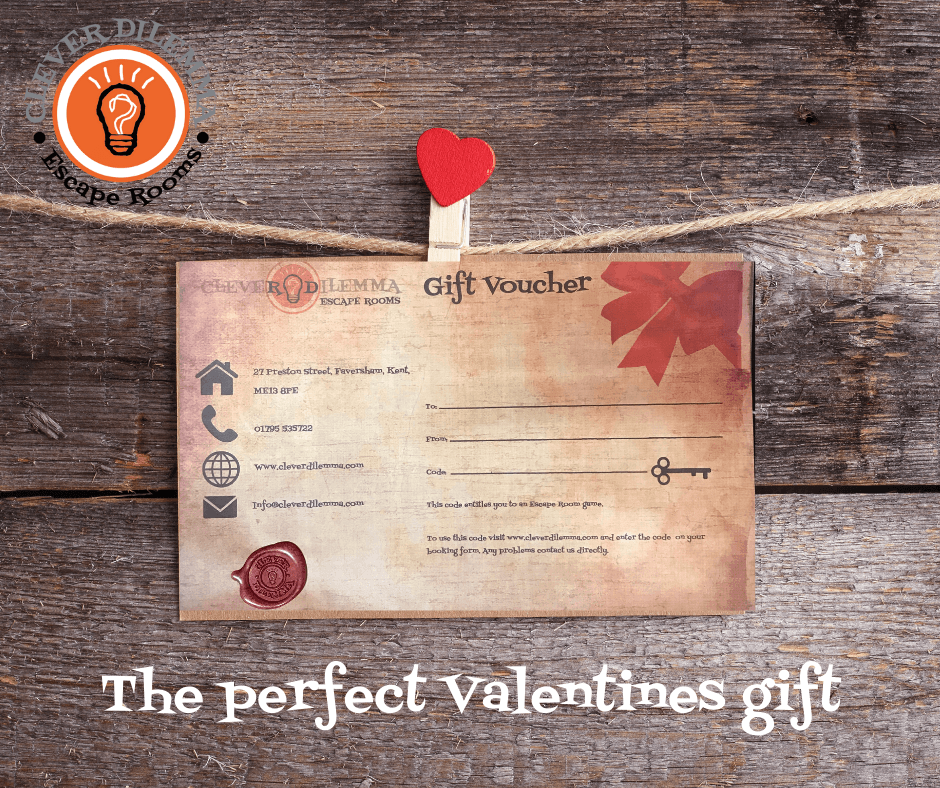 Clever Dilemma