Experience Swale's Heritage and Miniature Railways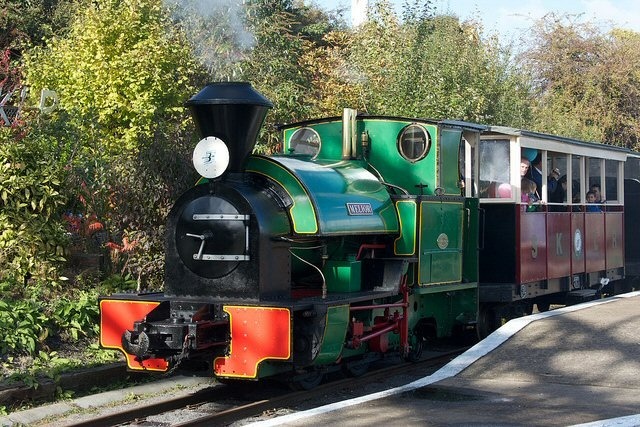 Sittingbourne & Kemsley Light Railway was built in 1905 for the transportation of the raw materials required for the manufacture of paper and, of course, the finished product. The line which is built to a gauge of 2′ 6″, continues to use the steam engines and rolling stock that were supplied to operate the railway in its working life prior to preservation in 1969 – fifty years ago this year.
Visit the SKLR website for videos showing what you can expect during as part of your experience as the trains travel from Sittingbourne Viaduct station to Kemsley Down from April to September with SKLR Santa Specials in December.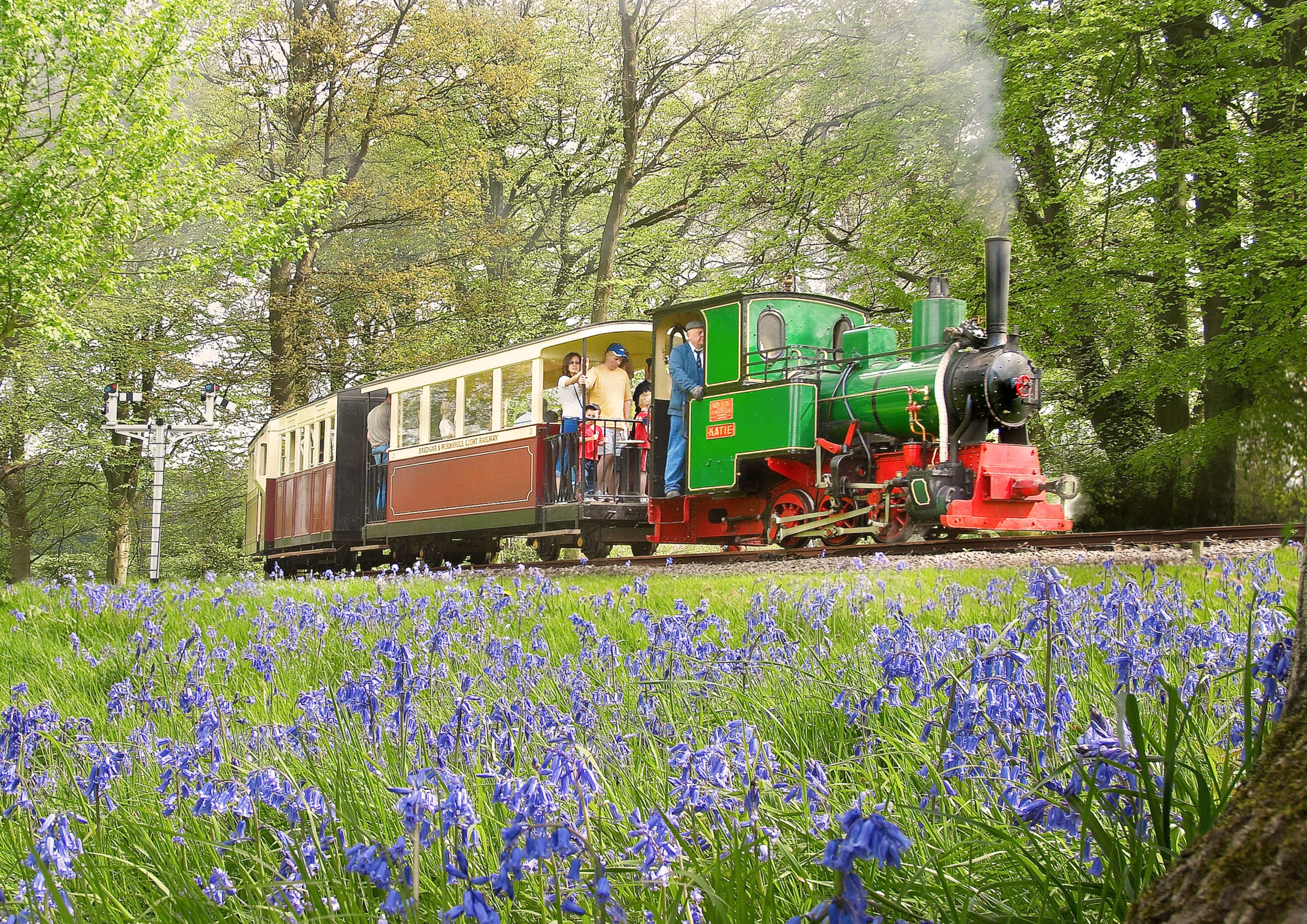 Bredgar and Wormshill Light Railway - a narrow gauge railway set in the delightful and secluded 30 acres on the North Downs in Kent. The railway is part of a collection of restored vehicles and exhibits which ensure an absorbing day out. The experience includes unlimited trips in vintage style railway carriages hauled by gleaming historic locomotives. The main building houses the steam locomotives, vintage motor cars, a steam powered beam engine, a superb and extensive model railway and numerous small exhibits. Also working on the site are road and agricultural traction engines and some vintage tractors. Woodland walks and plenty of places in the field or woods are available for visitors to have a picnic and for children to play. A welcoming tea room and railway shop are available during themed open days from April to October.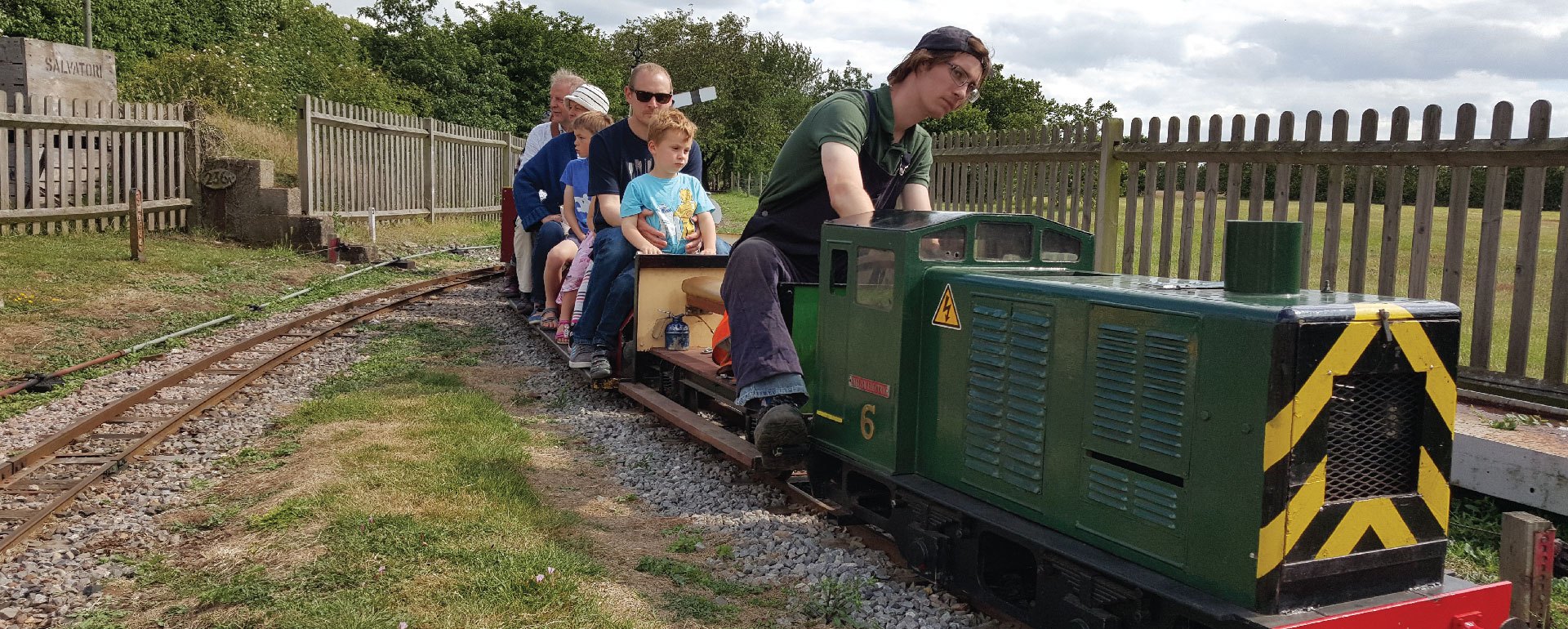 Faversham Miniature Railway, is the only 9inch Gauge Miniature Railway open to the public in the UK.The railway is based in the National Fruit Collection Orchards at Brogdale Farm. Maintained and run by the members Faversham Miniature Railway Society, its dedicated volunteers have grown the experience from a few hundred foot of track to 1.2 Miles. As the railway is run as a not for profit organisation, all ticket and event proceeds from visitors directly funds the upkeep of the railway. Open every Sunday from March until the end of December (Santa Specials). 

Sheppey Miniature Engineering and Model Society at Bartons Point Coastal Park. The Society was formed in 1978 with an aim  to encourage and promote the hobby of miniature engineering and model making in all its forms. Operating a 5″ and 3 ½" dual gauge raised railway and a large model boating lake. The railway opens every Sunday afternoon from 1pm, on Saturdays during school holidays and on all Bank Holidays. Additionally some special events are advertised and promoted on their website and Facebook page.
SKLR Volunteers - 50th Anniversary Event
SKLR Trains at Kemsley Down Station
Sittingbourne's Steam Railway
Bredgar and Wormshill Light Railway Locomotives
Faversham Miniature Railway
Sheppey Miniature Engineering & Model Society
Halloween at Sheppey Miniature Engineering Society
Santa Specials on the SKLR







1 / 9