Have you been inspired by the Rugby Union World Cup?
South Africa came out on top to beat England in the final of the 2019 Rugby Union World Cup following a great competition in Japan; have you been inspired by the performances of the established and emerging nations during this international tournament.
Although this tournament is for the elite in the sport there are opportunities and teams all over the country that can help you take that inspiration and get involved. There are now versions of the sport to help build technique, confidence and fitness before males and females compete in the full contact version.
Or have you just been impressed by the skill and ability of the players and enjoyed watching the nations compete against each other but being brought together by and through sport. Yes there are rivalry's and games can be very competitive but all forgotten at the final whistle and the acknowledgement of the oppositions performances effort comes before celebrating or commiserating the result.
There are clubs that provide a range of age specific opportunities across Swale and may help you with more information and details of how to get involved and if you still just want to watch rather than play check out the clubs to see if you will be welcome as a spectator.
If you provide opportunities for residents or visitors to get involved in Rugby Union and would like your club or organisation to be listed then email Active Swale and we can get your details uploaded.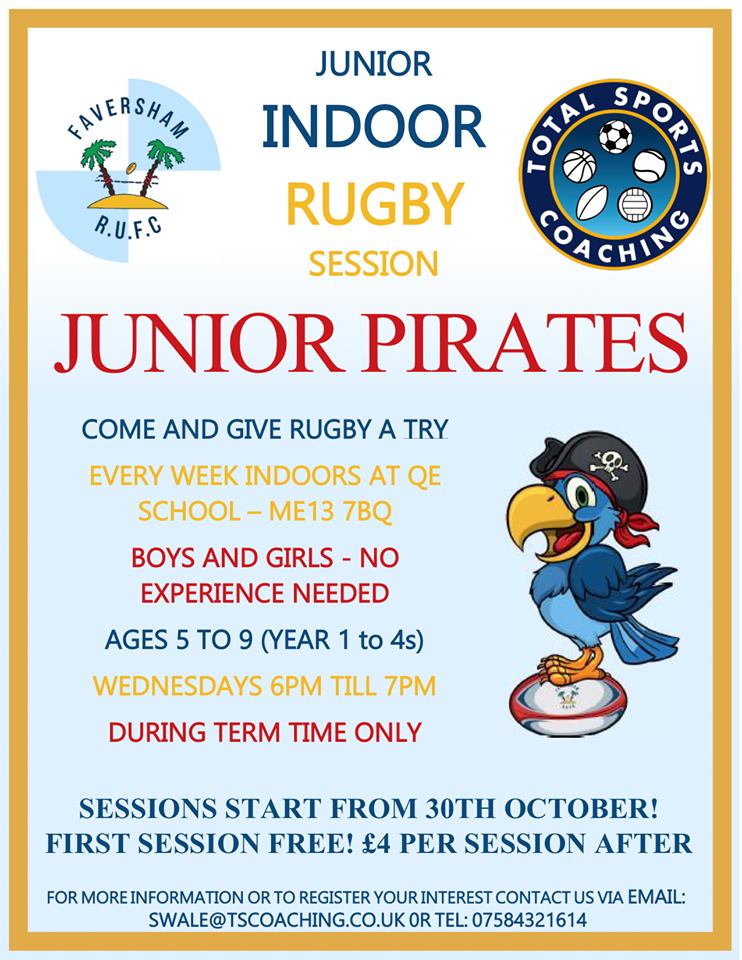 Total Sports Coaching has teamed up with Faversham RUFC - the Castaways to create an indoor rugby session for 5 to 9 year olds! 🏉
This will be starting after October Half Term on Wednesday 30th October at The QE School in Faversham (ME13 7BQ) from 6pm-7pm 😁
For any more information or any questions regarding this session please contact us at swale@tscoaching.co.uk 📥
Sheppey Rugby Football Club aims to:
• Develop mini, midi, junior and youth rugby, along with adult rugby, at Sheppey RFC
• Provide the rugby experience for boys and girls aged under 17
• Seek improvement through the provision quality and qualified coaching
• Nurture a rugby culture of respect, sporting behaviour and fair play that promotes the ethos of rugby
• Provide fun through playing rugby in a safe, structured and sportsmanlike manner
• To maintain standards as described in RFU Seal of Approval and Sport England ClubMark
• To raise the profile of the club in the local community
• To ensure progression to senior rugby and achieve life-long participation
• To ensure good practice at all times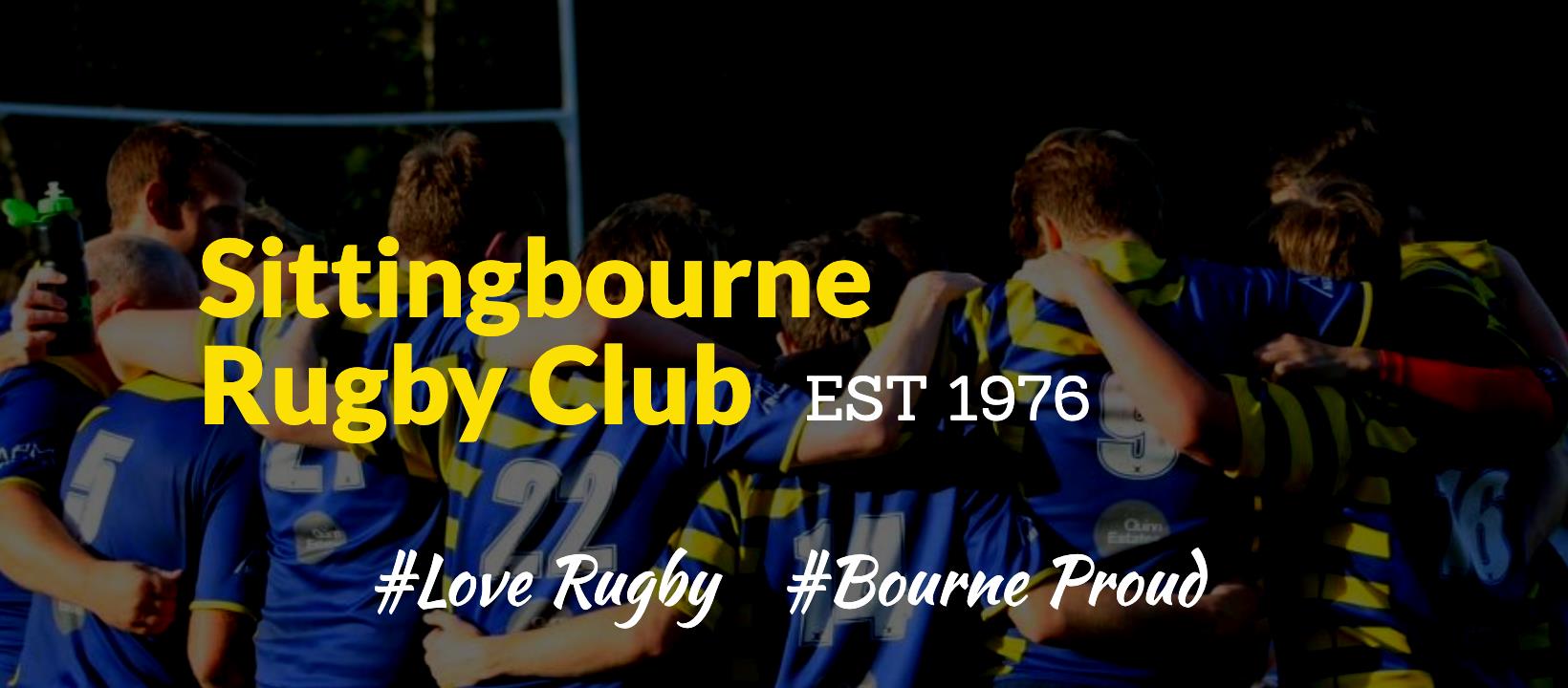 Sittingbourne Rugby Club – a grass roots family rugby club with its heart firmly set in the local community of Sittingbourne. Runs three regular mens (senior teams) competing at Kent 2 Level and Five Grain East with a competing Veterans team in the Kent Cup. Has active junior and minis sections boosts teams from under 6's to Under 16's, with a new transition team for Under 17's into the senior sides.