Heritage Open Day Events in Swale
Every September thousands of volunteers across England organise events to celebrate our fantastic history and culture. It's your chance to see hidden places and try out new experiences, go to https://www.heritageopendays.org.uk/ for countrywide events. Listed below are three highlights for 'Heritage Open Days' being organised independently in Swale.
1. Criterion Blue Town - Blue Town Heritage Centre, 69 High Street, Blue Town, Sheerness, Kent, ME12 1RW
A music hall and heritage centre with a cinema telling the story of Blue Town, Sheerness Dockyard and the Isle of Sheppey. The centre covers 3 floors and we have a large tea room serving cream teas.
The Criterion Blue Town is a mixture of a heritage centre and a music hall built in 1868.
We have a floor dedicated to our maritime heritage, one about home life during the world wars and the ground floor houses the 90 seat music hall and cinema as well as displays about the music hall and key moments in the history of Sheppey .
The team at The Criterion will be hosting pre booked walks of Blue Town which last for about an hour on the 11th , 16th and 18th at 1pm . Please ring our box office to book. They also have an exhibition about Sheerness Dockyard that has been compiled by school children from the island.
Your visit can be enhanced by visiting the tea room where you can enjoy a cream teas .
Event Times
Friday 10 September: 1000 - 1500
Saturday 11 September: 1000 - 1500 (tour of Blue Town at 1300)
Thursday 16 September: 1000 - 1500 (tour of Blue Town at 1300)
Friday 17 September: 1000 - 1500
Saturday 18 September: 1000 - 1500 (tour of Blue Town at 1300)
Booking Details
Pre-booking: Required
main site is free to explore but the walks must be pre booked.
Booking Contact: Box Office
Call: 01795 662981
Email: criterionbluetown@outlook.com
Write to: 69 High St Blue Town
Booking opens: 3 August 2021 10:00
Booking closes: 18 September 2021 01:00
Access
The ground floor is fully accessible and we have stairs with handrails to the other floors. We welcome families and we have nappy changing facilities . We have an area in the tea room that is dog friendly as well as having limited seating out side. Our tea room holds 40 people and we serve cream teas all day. Our bar is open from noon.
COVID-19 Considerations
This event will run in line with local & national government guidelines at the time of the festival.
Additional Information
Max 12 people per tour/session. walks take about 1 hour and need to be pre booked The building has been restored by volunteers over the last 12 years and we have made many changes during lockdown to enable us to tell the story of this unique venue and Blue Town. Contact for the day: report to the box office
www.thecriterionbluetown.co.uk
2. Sheerness Dockyard Church Restoration Open Day - Saturday 11 September 10:30 - 15:00 Naval Terrace, Sheerness, Kent. ME12 1RR
Join the Sheerness Dockyard Church Preservation Trust team for a hard hat tour of the Church and find out more about the world-class restoration of this iconic Sheppey landmark, as the building is restored to its former Georgian splendour as a business enterprise centre for young people.
The Grade II* listed church was built in 1829 and was badly damaged by fire in both 1881 and 2001. It is an outstanding example of Palladian architecture designed by George Ledwell Taylor. The restored building will house an exciting business start-up centre for young entrepreneurs, and will also display sections of the Great Dockyard Model as well as offering a cafe, meeting and event spaces, due to open in Autumn 2022.
Visitors to the open day will be able to go inside the building with representatives from the Trust and Coniston Ltd our principal contractors. You will be able to see the building taking shape, find out more about the meticulous heritage restoration techniques, the reinstated parapet and the impressive construction solutions needed for a building of this scale as well as see artefacts discovered during the renovation. Internally preserving what is left of the 1881 interior including the cast-iron columns and combining this with simple modern finishes. The scheme has been designed by the award-winning team of Hugh Broughton Architects working with conservation specialists Martin Ashley Architects.
An on-site scannable QR code for your phone will bring to life plans for the interior of the building.
The £7.98 million projects have been made possible thanks to funding from The National Lottery Heritage Fund, matched with grants from some of the UK's leading philanthropic trusts, foundations and individuals.
Event Times: Saturday 11 September: 10:30 - 15:00
Booking Details
No booking required
Access
The Church is a live construction site and as such access is via uneven ground and includes temporary scaffold steps. Hard hats and hi-vis will be provided for all our visitors and visitors must wear enclosed sensible footwear (people in sandals etc will not be allowed on-site). The site can be muddy if it has rained. We regret access for wheelchair users or pushchairs is currently difficult. Once complete the building will be fully accessible. Accompanied children are welcome but must remain with an adult at all times for their safety. Tour participants must remain with the tour leader.
COVID-19 Considerations
This event will run in line with local & national government guidelines at the time. Hand sanitiser will be available for use on arrival. Tours will be in groups. This is a large site which makes social distancing easy.
Additional Information
Max 15 people per tour/session. 30 mins You can just turn up for a tour that is on a first come first served basis and will run approx every half hour from 10:30 - 15:00.
Contact for the day: Allison Young 07775 782412
sdpt.org.uk/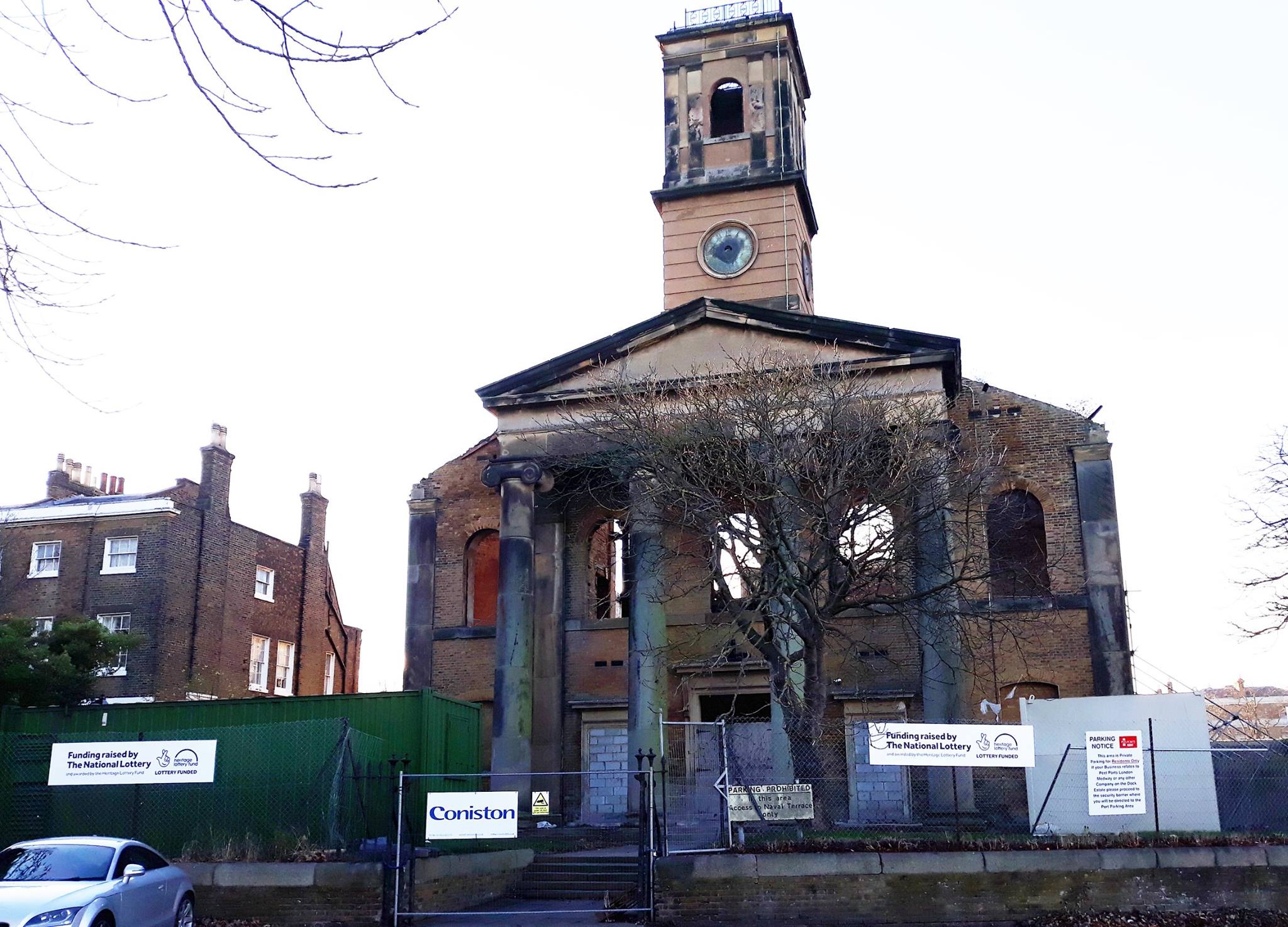 3. Newington Uncovered - St Mary's Church, Church Lane, Newington, Sittingbourne, Kent, ME9 7JX
Uncover the history and agriculture of a rural Kent village.
'Newington Uncovered' this year takes us beyond the historic church and into 'Edible England' discovery of how food has been produced and enjoyed in and around the village for centuries.
Coronavirus restrictions permitting, we will once more hold events in our beautiful Grade 1 listed 14th-century church, where you'll discover 800-year-old graffiti, nationally important murals and detailed information about the growth of the village from an industrial Roman town to an important provider of fresh fruit and vegetables to London markets.
In addition, you can:
- Walk our new Heritage Trail which takes you through 2,000 years of history.
- Cook one of our delicious recipes using fresh Kent crops.
- Join us on Saturday 18th for a picnic on the church grounds - bring your own food!
- Go online to discover how our ancestors stored, served and enjoyed the food
We are still adding activities so follow us on Facebook and Twitter to be the first to hear about updates!
Links available from 10 September - check back to connect
Event Times
Saturday 18 September: 14:00 - 17:00. Picnic at the Church: 13:00
Sunday 19 September: 14:00- 17:00
Booking Details
No booking required
Access
Please note that the Heritage Trail includes rural footpaths. You may encounter stinging nettles, brambles and other obstructions. Please know your own limitations and walk safely at all times while following the countryside code.
COVID-19 Considerations
This event will run in line with local & national government guidelines at the time of the festival. Please check back here for more details closer to the time.
Additional Information
We will use Twitter and Facebook to let you know about the activities you can take part in and any changes and additions to our plans. Please follow/like us now so that you're the first to hear. We will make our heritage walks available from the 11th of September - these are self-guided and downloadable from our website.
www.newingtonhistory.uk . Pictured below Newington church and countryside.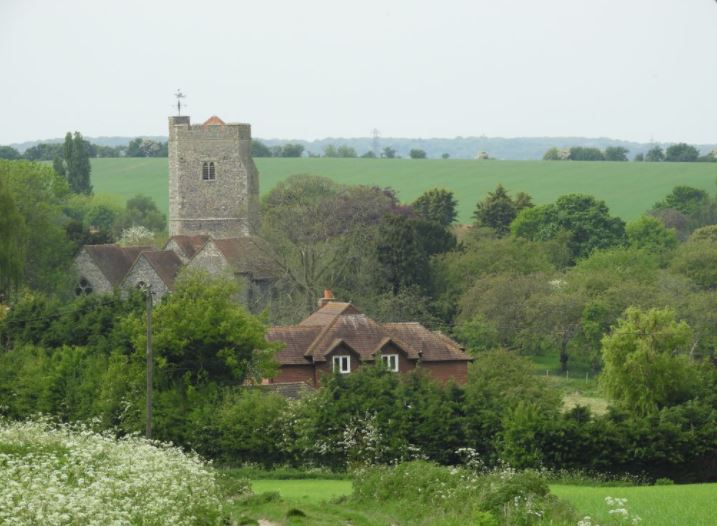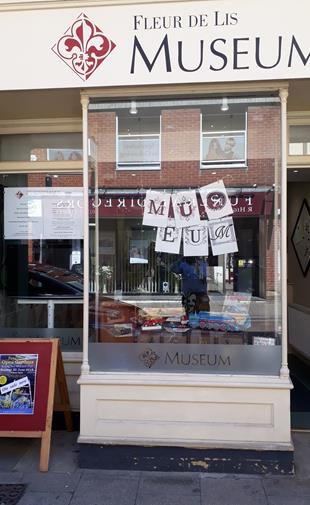 Enjoy Swale's History and Heritage