Seeking Treasure At Minster Gatehouse
As you drive, walk or cycle to the top of Minster Hill, you could easily miss the wonder that is the Minster Gatehouse Museum. Tucked away behind the trees, the Gatehouse stands proud in the centre of Minster Village.
As you approach the Minster Gatehouse, you cannot help but be drawn in by the impressive stone building. Beginning its life as the first abbess of the Benedictine convent to the Blessed Virgin Mary for 77 nuns, the Minster Gatehouse holds many stories and tales right up to its use as a firewatching post during World War II.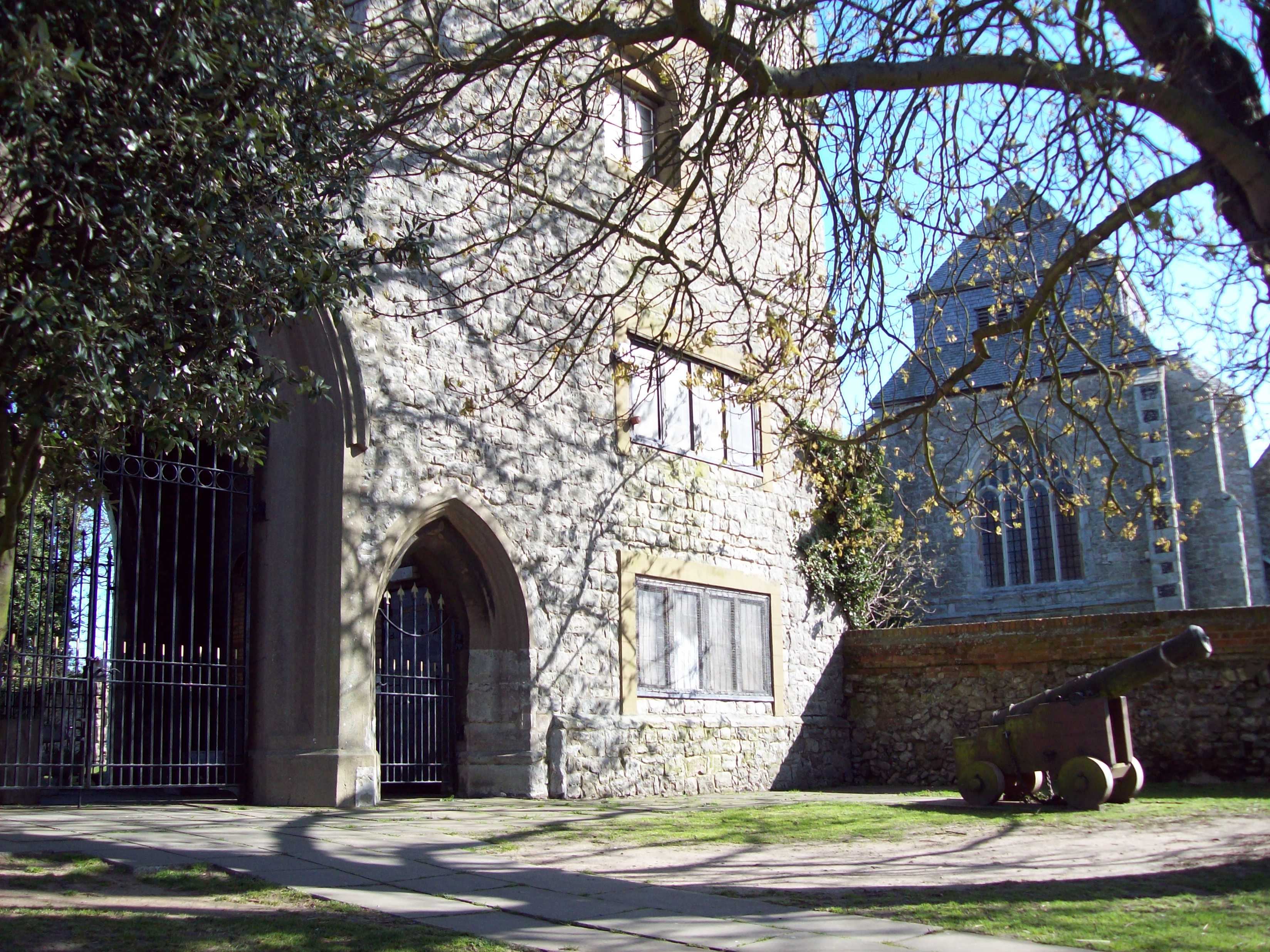 As you enter the gatehouse, you can see one of the three late medieval fireplaces that still remain. Following the modern oak staircase up to the first floor, you will be surrounded by artefacts devoted to early Sheppey history, including fossils, coins and small artefacts and details of Queenborough Castle. Take the staircase to the second floor, and the displays are connected with lcoal education, the Island in the wartime and the history of Norwood Manor as well as collections fo telephones and radios from years gone by.
If you are a fan of ancient spiral staircases, you are in for a treat at the gatehouse, as the timeline of Sheerness history has been painted on the walls so can you visualise the history as you climb to the viewing balcony of the gatehouse.
The newly refurbished viewing balcony has views of the majority of Western Sheppey, and in clear weather, you can even see as far as Medway, the Isle of Grain, the North Downs from Faversham to the Medway Gap, the whole Thames Estuary, with Essex beyond and the wide sweep of the North Sea.
This really is something that must be seen, so come along, and find Sheppey's Treasure!
First Floor
Fossils
Medieval Fireplace
Painted Staircase
Painted Staircase
Notice Board on Viewing Balcony







1 / 7