Shop sustainably with Macknade's 5 Small Changes
Macknade's Five Small Changes
The team at Macknade, Kent's favourite food hall, is encouraging customers to make five small changes to their shopping habits for the good of the planet.
While the diets may have slipped and Dry January was scrapped soon after lockdown three was announced, there are some small changes we can easily embrace to make us feel good about our choices all year.
Macknade is well-known for putting environmental considerations at the forefront of its decision making, having already initiated a major reduction in plastic packaging, repurposing excess fruit and vegetables, and switching to renewable energy sources. It is these small changes in local business and community that are creating greater global shifts.
Shop sustainably with Macknade with these five small changes:
 Buy Seasonal, Buy Loose - Shop for seasonal produce and limit food waste. Check out some of these recipes on the Macknade blog for in-season and leftover inspiration.
 Sustainably sourced – choose pasture-fed British meat and sustainably caught fish from Macknade's Faversham butchery.
 Unpackaged – Use the dried goods dispensers in Faversham for your rice, pulses, nuts and muesli. This can reduce excess packaging, limit waste, and save money.
 Yoghurt dispenser - For locally made, thick and creamy Ottie's yoghurt, try out the only yoghurt dispenser in the country, available from the deli at Macknade's Faversham Food Hall!
 Refill – Bring your own containers from home. You can visit either store and choose cold cuts of meat, cheeses, olives & salads to be weighed and placed in your own containers on the deli counters. There is also a refill station in Faversham for your oils and vinegar.
"There is no doubt that more of us are reflecting on our food choices, considering not only taste and quality, but also provenance, value and the environmental impact of our purchases. We are keen to demonstrate that it is possible to enjoy local and convenient shopping whilst also being conscious of the environment. We've put in place numerous systems and refill stations so that customers can still enjoy their favourite products whilst doing their bit to reduce unnecessary plastic and waste," comments Commercial Director Shane Godwin.
For recipes and more information about shopping sustainably with Macknade visit www.macknade.com or join the Macknade Cooking Club on Facebook to share your recipes.


More Inspiration From Macknade - Valentine's Day Made Easy with Macknade
As doors to our favourite eateries are shut, it's time to roll up your sleeves, dig out an apron and cook something extraordinary for your loved one this 14th February.
If you're not that confident in the kitchen, fear not, help is at hand! Kent's favourite foodie haven Macknade is ready to supply you with a do-it-yourself, easy to recreate restaurant-quality meal for two, at home this Valentine's Day, starting from £40.
Macknade's team of chefs have created three custom Valentine's Recipe Boxes, with an option for meat lovers, fish fanatics or veg-lovers alike. Impress your other half with a homecooked meal using seasonal, local ingredients hand-selected by Macknade, expertly paired with a bottle of wine included in the price. All boxes come with fresh ingredients and an easy-to-follow recipe. To complete your romantic meal at home, there is the option of adding a cheeseboard or dessert.
Macknade's in-house florist Katie Cobb is also on hand to create a stunning bouquet to be collected or delivered with your recipe box. Simply choose from three sizes when you place your order. If you really want to go all out, you can also select a bottle of Kentish sparkling wine to start the evening. For those that would like to send a Valentine's Gift to someone far away, please take a look at the hampers available to order online at macknade.com which can be delivered nationwide. From pampering to gin tasting hampers, there is something for everyone.
To order your Valentine's Recipe Box from Macknade simply place your order here, by 10th February. Your custom Valentine's Recipe Box can be collected from Macknade in Faversham or Macknade Elwick Place from 12th to 14th February 2021. Delivery is currently available to Faversham, Whitstable, Herne Bay, Canterbury, Sittingbourne and Ashford for a charge of £5.
The team at Macknade are delighted to announce they have been shortlisted for the 2021 Farm Shop & Deli Awards, in partnership with The Grocer. These awards celebrate specialist retailers from across the UK in recognition of their commitment shown to customers, community, staff & suppliers this year. The winners will be revealed on Monday 5th July 2021.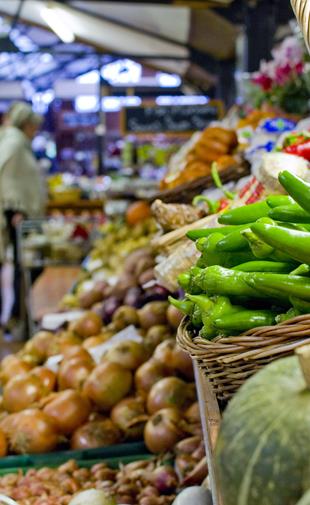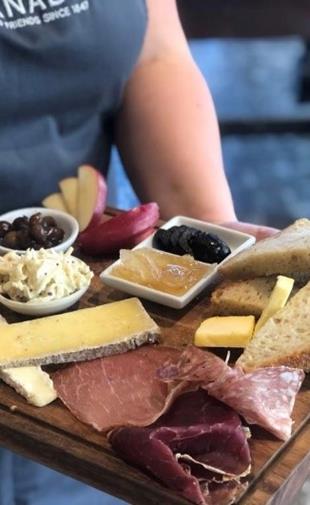 The Cafe at Macknade Faversham