Swale Community Leisure Vision Awards - Showcasing the Nominations
The 2020 Swale Community Leisure (SCL) Vision Awards were held virtually with nominations coming in for friends, family, club coaches, volunteers and or co-workers; to recognise their contribution towards helping provide opportunities for residents to get active and improve their physical and mental health.
Given the circumstances, the annual SCL Vision Awards could not be held as in previous years, and as a result, through the use of social media and support from our partners they were held via the Virtual Vision Showcase, which has recognised the efforts of a few deserving cases amongst so many outstanding efforts.
Those showcased were nominated by members of the local community and chosen to be included based on the great work and dedication they have shown during a strange 2020 through Covid-19 restrictions. These are Jo Maw, Corinna Bloye, Helena, Ali Corbel, Kickstart and Squadron 2230 Sittingbourne Air Cadets. The showcase also featured the SCL operational team and the Young People on our Dame Kelly Holmes Trust virtual programmes.
More information can be found on the SCL website about the Virtual Vision Showcase and to hear more about those featured, if it has inspired you or you want to get intouch please email - enquiries@swaleleisure.org.
SCL manage the leisure centres in Sittingbourne and Sheerness as well as engaging with the wider community outside of the facilities, and since 2018 they have been running the Vision Awards to celebrate the contribution of staff and partners towards their aims and objectives. The Vision Awards raise awareness to celebrate clubs, organisations and individuals contribution to their communities across Swale Community Leisure's five key themes -
Sport
Leisure
Health
Education
Culture
More information on the Vision Awards have been posted on the SCL website and social media channels -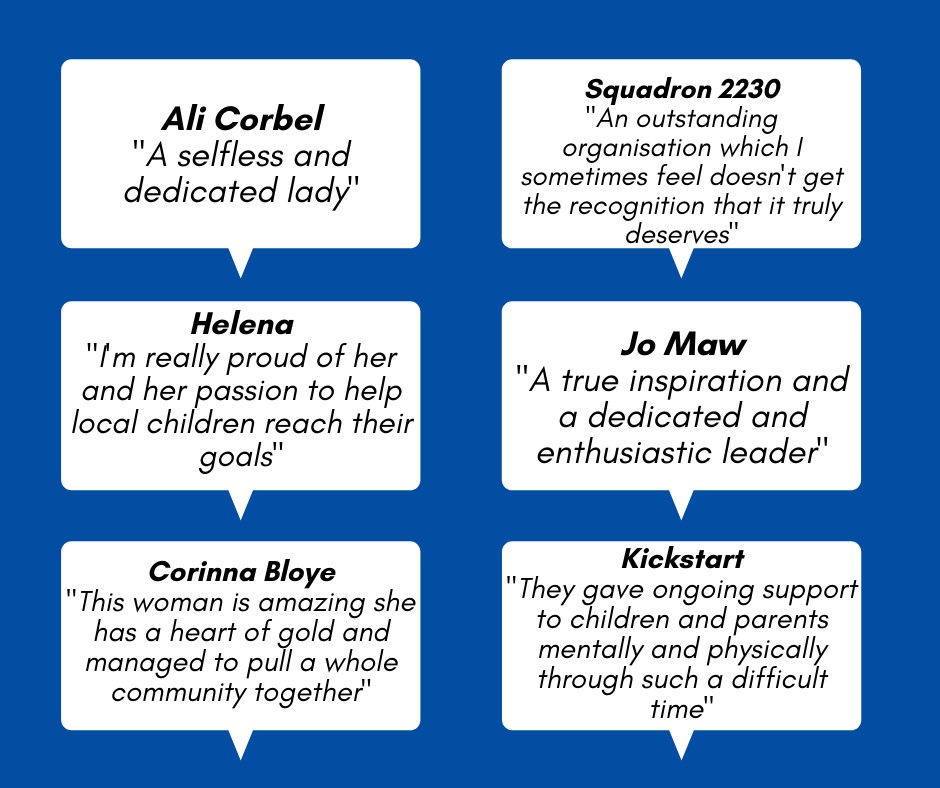 1 / 7