If you are new to physical activity or sport or are looking for opportunities to get active its always good to know more about the providers and whether they and their activities are safe. Did you know that there are numerous organisation that provide guidence and support for clubs and organisations to ensure their opportunities are safe, well structured and enjoyable.
As well as the local Healthy and Active Swale Network facilitated by the Swale Borough Council's Community (Sport & Physical Activity) Officer there are more organisations around with the aim to help share information and support those providing activities -
Support
Kent Sport

The Kent Sport and Physical Activity Service (Kent Sport) aims to boost participation in sport and physical activity, in order to improve the health and wellbeing of Kent residents.
Kent Sport is one of 43 Active Partnership funded by Sport England. Together they form the National Partnership Network that is committed to working together to increase the number of people taking part in sport and physical activity, coordinating the delivery of a variety of nationally funded programmes in each respective geographical area.
Sport England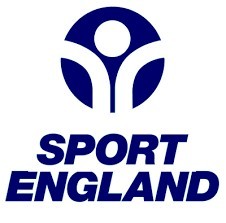 Is the National Body responsible for overseeing community sport and physical activity in England and reports to the National Government. Its funding is now through the National Lottery and it manages and develops programmes and funding streams to support local organisations that are looking to help inactive resisdents get active to improve their health as well as supporting the traditional sports.
Club Matters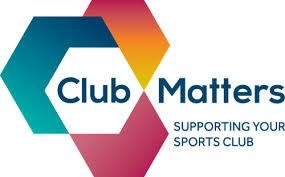 Club Matters is Sport England's one stop shop for sports clubs providing free, convenient, practical resources to help the clubs and organisations develop and run a sustainable club. Once registered they give free access to innovative tools to help develop a club, did we mention its free!
Get started with Club Matters today and build a brighter future for your club. The tools available include;
Club Improvement Tool
Club Views
Start a Club
Clubmark
Club Matters Social
Funding
Swale Borough Council Sport and Physical Activity Grant Scheme
Swale Borough Council has allocated £20,000 in grant funding to support community projects and organisations help achieve the objectives set out in our Active Lives Framework.
The maximum grant for any one project is £1,000 and only one application can be submitted by an organisation in each financial year.
The KCC and Sport England team provide information and support on a range of funding opportunities that could help you and your organisation with the project or programme you are looking to develop.
Set up in 1985 by the then Mayor of Swale, the fund has help generations of young people (under 21) resident in Swale with grants to help to achieve their full potential.
Grants are available for many activities, including music, dance, drama, sports, and cover expenses that will help young people to make the most of their talents and opportunities.
The volunteer pannel meet four times a year to allocate funding.
Colleagues at Kent County Council provide a regular newsletter with funds for all sorts of projects that Sports & Physical Activity providers could access to support all elements of their provision.