Spectacular Cycle Routes in Swale
There are some spectacular cycle routes to enjoy in Swale. Following extensive community consultations, two routes were created on the Isle of Sheppey specifically for cyclists. Together, they both take in some fantastic scenery and give cyclists the chance to cover most of the island. As the Isle of Sheppey sits on mostly level ground, they are brilliant for children and beginners to venture out, try the Sheerness Way which is just 10km long.
Another route to add to your planner is the Isle of Harty Trail. Beginning in the village of Leysdown, the trail runs through the beautiful Marsh Harrier landscape, ending in the charming village of Harty. Enjoy a visit to the listed Church of St. Thomas the Apostle, while you are there. There are two rest points on the trail, each specially designed by the artist Alun Heslop, to take full advantage of the glorious views. 
 Perry Woods Cycle Trail - This route takes you through spring meadows grazed by dairy herds, sun-drenched fields of marigolds in summer, abundant orchards in autumn and ancient woodlands alive with wildfowl in winter. Whatever the time of year, you'll be captivated by the tranquil beauty of this remote rural haven, where rolling countryside is studded only by sleepy villages, historic churches, hop gardens and tractors at work in the fields and orchards. Why not try some local food and beer by stopping off in one of the three great pubs found on this route? Paths are largely suitable for electric scooters although there are some steep slopes
Don't forget to ride down to Graveney to pop into the Four Horseshoes Cycling Pub for delicious food and drink.
Cyclists in Swale have plenty of great options for their next trip, but it will only be enjoyable if you're riding an appropriate bike. There are some very active clubs and cyclists in Swale so if you've got your bike why not look at the CTC Swale or the female only sessions of Swale Breeze and see if you can join in with their activities. Check out the following website guide on deciding between mountain, road or hybrid bikes to get you started on your next adventure. 
Kent Connected is a free journey planner that empowers you to make smarter travel choices with your health, time, and the environment in mind. Kent Connected makes travel planning easy; it shows live bus and train times, and provides different route suggestions for walking and cycling and includes an integrated walking and cycling map to help ease any worries and get you on your way.
Download the Kent Connect App for your mobile device
Take a look at the the Explore Kent Walking & Cycling Map for ideas of routes on the Isle Of Sheppey, the schools are listed so could you find a safe cycle or walking route?
Routes and trails for cycling and walking in Faversham, Sheppey and Sittingbourne 
Walking
Take a walk around the Brogdale Collections to see the gnarled fruit trees throughout the year, with their beautiful blossoms, large harvest or autumnal warmth.
There are also a further eight food trails around Faversham and the surrounding rural communities produced by Visit Faversham, which reveal the rich food production past and present of the area, these are featured at the bottom of this page.
There is also a four mile walk along Faversham Creek, known as 'Boats, Bangs, Bricks and Beer'. It is a great route from Victorian train station, through the medieval town and out to the North Kent marshes.
90 Minute walking tours start at the Fleur De Lis Museum in Preston Street, adults £5 and children £3 and includes one free museum entry in subsequent year.
February - December 1st and 3rd Saturday of the month at 10.30am
April - October Every Saturday at 10.30am
June - September Additional afternoon tours at 2pm
May and August Bank Holiday Mondays at 10.30am
Group visits (minimum 10 people or £50) arranged at any time by calling 01795 483289 or emailing favershamtownwalks@gmail.com
For nature lovers, there is a walk at the huge Elmley National Nature Reserve, nationally known for its stunning landscape and wildlife. For something different, there are plenty of opportunities for cycling and walking around the 40 acres at Barton's Point Coastal Park.
Active Swale - Downloadable Walking Leaflets 
For information on fantastic ideas for days outdoors in Kent, from short walks in the park with the kids, to countryside adventures. Whether it's by bike, on foot or by canoe, discover something new - Explore Kent
Do you live in East Kent? Interested in finding a FREE, FUN and EASY way to get fit, meet friends, lose weight and have fun?
Why not come along to a Health Walk? We have walks to suit all abilities as they vary in length from 30 to 190 minutes. The walks are led by trained volunteers who will be pleased to see you and give you a warm welcome. No need to book - simply turn up and join in...everyone's welcome!
Walk Awhile - Long distance and UK walking holidays and hiking tours on Pilgrims Way and in the Kent Downs Area of Natural Beauty (AONB) with luggage transfer. For more information go to: www.walkawhile.co.uk or call 01227 752762.
If you provide opportunities for residents or visitors to be active and would like your club or organisation to be listed then email Healthy and Active Swale and we can get your details uploaded.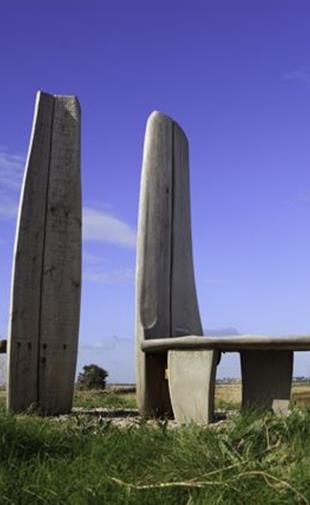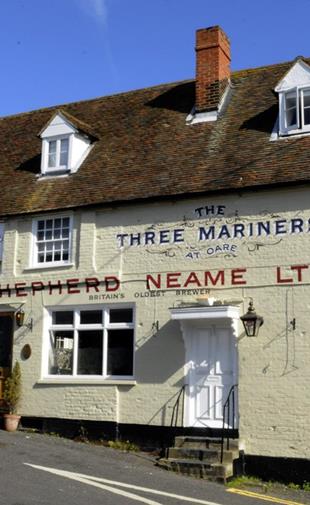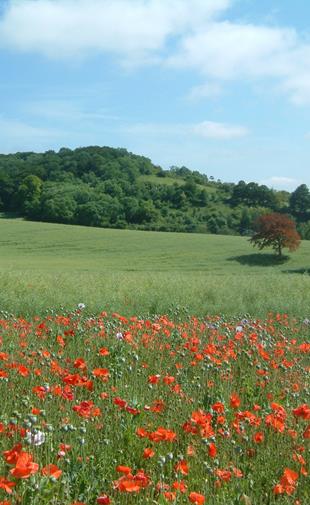 A Land For All Seasons Walk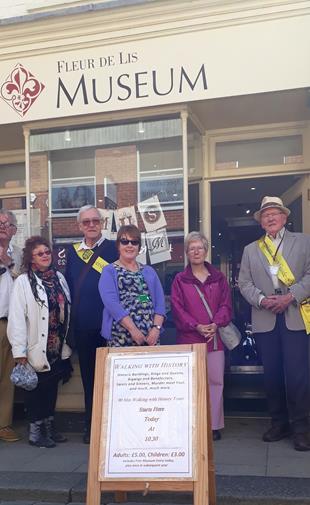 Faversham Guided Town Walks