Visitor Information and Brochures
Take a look at the the Explore Kent Walking & Cycling Map for ideas of routes on the Isle Of Sheppey, the schools are listed so you could find a safe cycle or walking route too.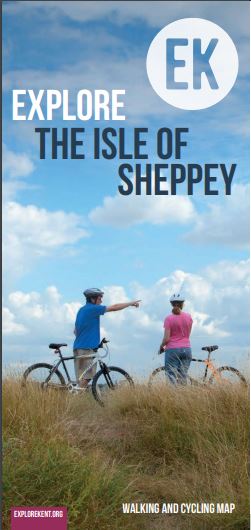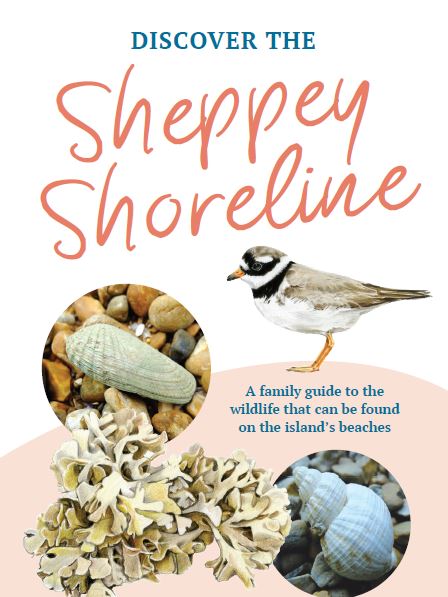 Discover the 'Sheppey Shoreline' (downloadable pdf) - a family guide to the wildlife that can be found across the island's beaches. Print off the guide and take it with you and see what you can find and identify, remembering to follow the Seashore Code.
Downloadable Information about Swale Destinations - Faversham, Sittingbourne, the Isle of Sheppey and the Blean
Swale Visitor Map
Note: No new publications have been printed in 2020 due to Covid 19 - previous year publications are still featured for reference and interest with the guidance to contact an attraction or accommodation provider directly for their Covid 19 opening and social distancing information.
Visit Swale has produced a 'Swale Visitor Map' featuring all the accommodation and attraction  listings on the Visit Swale website at the time of design (November 2018). The map will be distributed throughout the South East and London for wider information and can be downloaded as two pdf files, one for each side of the publication - originally A2 in size can be viewed on screen using magnification or printed on A3 should you wish to use a hard copy.
The Swale Tourist Information Centre is based in Faversham next to the  Fleur de Lis Heritage Centre in Preston Street, where you can find a wide range of information about the borough.  Alternatively you can call 01795 534542 to speak to one of the Faversham Society volunteers who provide this service.
Discover Faversham by downloading a self guided town walk - A History Trail PDF or Gunpowder Trail PDF
Alternatively please contact Swale Borough Council for further tourism information by email at tourism@swale.gov.uk or by calling 01795 417399. By post: Tourism, Economy and Community Services, Swale Borough Council, East Street, Sittingbourne, Kent ME10 3HT.
Hidden Britain's Promotion of Country Breaks - Downloadable Brochures. 
The Isle of Sheppey
The Blean - an ancient woodland lying between Faversham, Whitstable and Canterbury
The Hidden Britain publications were produced a number of years ago and while the places and destinations remain the same some of the local venue detail may have changed. Please 'know before you go' and check either our attraction/accommodation listing or directly with the venue before travelling.