On the Isle of Sheppey the significant aviation history has been remembered with the Eastchurch Annual Observance organised by Eastchurch Parish Council in partnership with RN, FAAA, RNA, SBC, All Saints Church and Eastchurch Primary School.The annual Observance to the birth of British Aviation on Sheppey and in Eastchurch in particular. The last event took place in May 2018 and the future of the event will be determined by the Parish Council and partners with initial aspiration that this may become a bi-annual event. No event took place in 2020 due to Covid 19, we await further announcements. 
Each September the annual Wildfire III Memorial Parade and Service takes place in Queenborough, however will not take place in usual form in 2020 due to Covid 19 hopefully returning for public commemoration in 2021. A nautical flagpole, commemorating the WW2 Royal Naval base HMS Wildfire III, and is sited within Queenborough Park.
Sittingbourne is the only UK Town twinned with Ypres in Belgium (since 1964) and has taken part in some significant acts of commemoration with regard to the Centenary Anniversary of WW1 and more recently in recognition of the sounding of the 30,000th Last Post at the Menin Gate on July 9th 2015. A filmed tribute 'Sittingbourne a Town to be Proud of' was produced by Swale Borough Council, the Sittingbourne and Milton Regis Branch of the Royal British Legion and many local organisations and businesses. Somme 100 - Sittingbourne Remembered on July 1 2016 - community organisations and residents came together at two commemorative events which were captured on film by Sittingbourne.me which can be viewed on You Tube.
Other community events also re-enact or remember traditions and more can be found on our Festivals and What's On pages.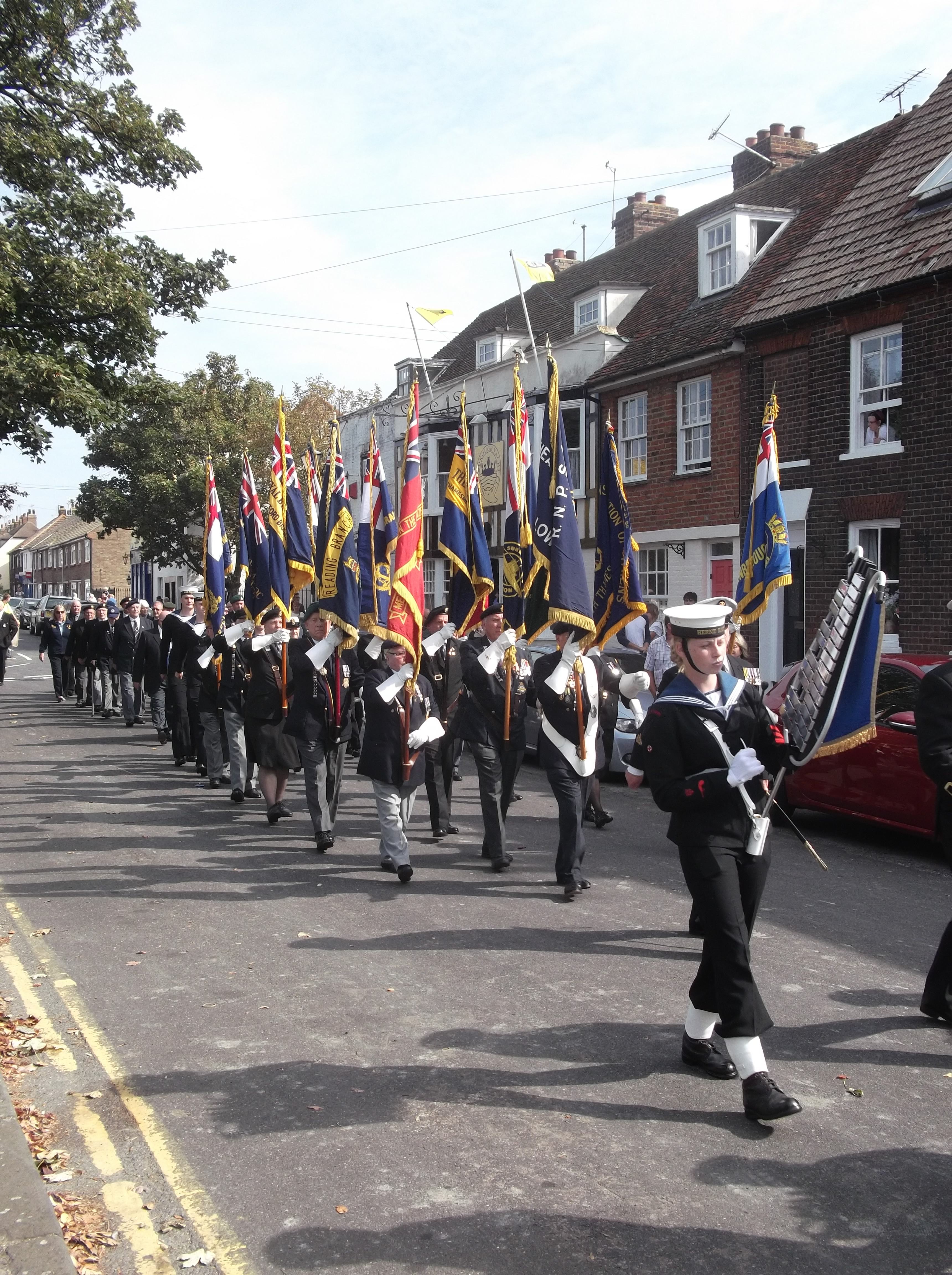 Faversham's Magna Carta
The town of Faversham worked in partnership with other Kent towns as part of the Magna Carta 800 celebrations with a series of events taking place in the town and the surrounding local area. The highlight of the programme was the 'The Charter Exhibition' staged in June 2015 when, for the first time, much of Faversham's magnificent collection of Charters and other important artefacts, together with Faversham's confirmation of the Magna Carta, were on display in a month long exhibition. Faversham Town Council is developing a project to make this currently hidden history more accessible to the public at 12 Market Place.