We understand that your travel arrangements can at times be the most stressful part of the journey. However we have taken the time to compile on this part of the website a guide to help you plan your visit, including maps, links to travel information, and how to find out more information during your stay.
Volunteers from the Faversham Society provide tourism information at the Fleur de Lis Heritage Centre in Faversham should you wish to discuss your travel plans locally.  The Visitor Information Centre in Preston Street is now open Friday, Saturday and Sunday mornings, a gradual restart after lockdown.
Group Tours And Full Packages are available at Faversham's award winning Shepherd Neame Visitor Centre. For coaches in Faversham there is a drop off/ pick up point in Leslie Smith Drive limited to 15 minutes. Coach parking in Front Brents Car Park (2 spaces) and Central Car Park (2 spaces). Rates free.
On the Isle of Sheppey staff at the Blue Town Heritage Centre which is the home of The Criterion Music Hall & Cinema also provide a good source of local information to signpost the key sites and attractions on the Isle of Sheppey. The centre also encourages groups and coach parties to the venue to enjoy the varied entertainment shows, live music and cinema screenings. Although there is no official coach parking, there are no restrictions in Blue Town High Street and nearby West Street, where the street parking is free.
Note: The Blue Town Heritage Centre & The Criterion is open from 10am - 3pm Thursday - Saturday. Check the venue website for rescheduled film and show dates and times.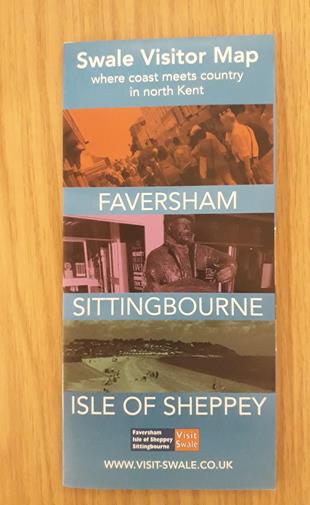 Visitor Information and Brochures