Visit Swale is a mico-site hosted by Visit Kent and content is managed collaboratively with Visit Faversham, the tourism information website provided by Faversham Town Council.
Contact the Visit Swale team at Swale Borough Council by emailing tourismsupport@swale.gov.uk or calling 01795 417399 during office hours
Not on our Visit Faversham Pages?
To submit details of your event, attraction or accommodation on the Visit Faversham pages, please contact Claire Windridge at Faversham Town Council.
Email: claire.windridge@favershamtowncouncil.gov.uk
Tel: 01795 503288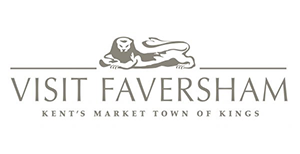 Not on our Visit Swale or Visit Kent websites?
All tourism businesses in the district can benefit from a free promotional listing on Visit Swale and the 'Swale' destination pages (Faversham and Isle of Sheppey & Sittingbourne) on Visit Kent.
Event / What's On Submission Form - complete online and upload at least two good quality jpeg images. We will review your submission and publish on both Visit Swale and Visit Kent within three working days.
New accommodation and attraction providers are required to complete the appropriate form from the list below, name, save and return it to us with at least one landscape and one portrait image to support your listing directly by email to: tourismsupport@swale.gov.uk and we will contact you once your page is live.
Visit Swale Accommodation Provider Form (PDF)
Visit Swale 'Things to Do' Registration Form (PDF)
Should you wish to electronically receive a form in editable Microsoft Word Format, please send an email request to us at tourismsupport@swale.gov.uk and we will send through the form(s).
As a Local Authority Member of 'British Destinations' large Visit Swale events may upon request be added to appear on www.britishdestinations.co.uk. Commercial Swale tourism businesses can find out more about the services provided by British Destinations by visiting www.britishdestinations.net