Latest From Sittingbourne Heritage Museum
Swale Tourism
10th January 2022
History Memorial Prize for Sittingbourne Schools Launched - Sittingbourne Heritage Museum News Release -10th January 2022
"A brand new local heritage prize for primary schools focusing on the history of Sittingbourne has been launched with the organisers hoping it will inspire local school classes to delve a bit more into the town's fascinating past. The Anthony Buckingham Memorial prize will only be open to primary schools in Sittingbourne and the surrounding villages (around 20 in all) with two prizes to be awarded to the best local history projects produced.
Working in conjunction with the Sittingbourne Heritage Museum the organisers are awarding a first prize of £400 and a second prize of £200 to the two classes who produce the best project on any aspect of local history that interests them. It could be made up of written work, pictures, historic investigation or any other inventive way to impart some area of local knowledge.
Allen Whitnell, chair of Sittingbourne Heritage Museum commented "One of the aims of Sittingbourne Heritage Museum has always been to encourage children to take an interest in the history of their area and so feel more connected to it. This competition is perfectly designed to achieve that".
The independent judging panel will consist of several of Anthony Buckingham's relatives along with members of Sittingbourne Heritage Museum and a Heritage Champion from within Swale Borough Council. The winners will be invited to an afternoon reception to be held in Sittingbourne in June 2022.
Anthony Buckingham's daughter Christina Davis who has organised the prize in her late father's name said "There are so many parts to Sittingbourne's past to choose from – pilgrims, Romans, Kings and Queens among many others have all left some traces on the town. And we have had so many industries based here too from barges to bricks. Children can interview elderly relatives, use old maps and photographs or just do a lot of imagining. The possibilities are truly endless! I am very excited to see what gets entered and I think my father would have loved it".
The competition is completely free to enter and as many classes in one school can enter as wish to. The competition is open to all primary schools in Sittingbourne and its surrounding villages. The deadline for entries is Friday 22nd April. Cllr. Mike Baldock, Deputy Leader and Cabinet Member for Planning added "This is a really exciting scheme. Our heritage is part of what makes us and our communities what we are, and learning about that heritage helps us ground ourselves ever more closely to the places we grow up in. Young people are our future, and when our future embraces our past we enrich our present, and as we enrich ourselves, we enrich the communities we live in.
The Anthony Buckingham Memorial Prize has been established to encourage local school children to find out more about the Sittingbourne area and its fascinating history and is named after a local resident who championed Sittingbourne's heritage for the 50 years he was resident here. Anthony Buckingham was responsible for the wording on the Blue Plaques that are still dotted around the High Street, wrote the very first Sittingbourne Town Trail, ran evening classes on local architecture, and was also a volunteer at the Old Courthouse in Milton Regis".
If you wish to find out more please contact
 

email – secretary@sittingbourne-museum.co.uk
T: 07472 268 388
Other news from Sittingbourne Heritage Museum
Sittingbourne Heritage Museum in East Street is currently closed for the winter season however the team at the museum continue to champion the town's heritage online, open for enquiries, research, sales, volunteering with the museum website hosting some very useful information. 
CSI: Sittingbourne - Latest News January 2022 
CSI: Sittingbourne located in The Forum Shopping Centre, has won a "Movement for Good" award which will enable it to open up the collections of Sittingbourne Heritage Museum to the community on a regular basis, organising workshops in the community and repairing some of the social disconnection caused by Covid. BBC Programmes Digging for Britain help to explain the type of work undertaken by CSI: Sittingbourne.
The Swale Migration Stories Project in 2021 produced a video to highlight the collection at Sittingbourne Heritage Museum.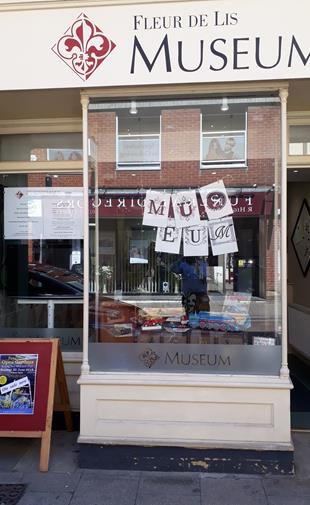 Enjoy Swale's History and Heritage
Explore the Heritage and Discover the History of Faversham, Sittingbourne and the Isle of Sheppey