All Stitched Up is a Fabric, Haberdashery and Gift Shop based in the picturesque market town of Faversham. We house a range of supplies for sewing, knitting and crochet enthusiasts as well as handmade gifts; lovingly prepared in store.
In addition, we offer a range of Workshops throughout the week. Some give you the raw basics to learn a new skill or improve an existing skill and others are just for fun. Our aim is to help you relax and enjoy yourself. There really is something for everyone.  Each workshop is held in our dedicated workroom with a maximum of 4 students.
We offer both one to one sessions and private functions. Contact us for more details.
I love making and creating things, give me the chance to crochet a bag, knit jumper or sew a dress and I'm one very happy bunny.
Since age 15 I have dreamt of having my own craft shop. I treasured this ambition for many years but it's the same for us all I know – life has a knack of getting in the way.
Bringing up a family and running an accountancy business meant that my ideas had to be put on hold for a while.
I am so excited to have this wonderful shop in Court Street right in the heart of this beautiful market town. Opening 'All Stitched Up' in the historic town of Faversham was the realisation of my lifelong dream.
My nanny Elston always used to say 'If you never have a dream, you'll never have a dream come true'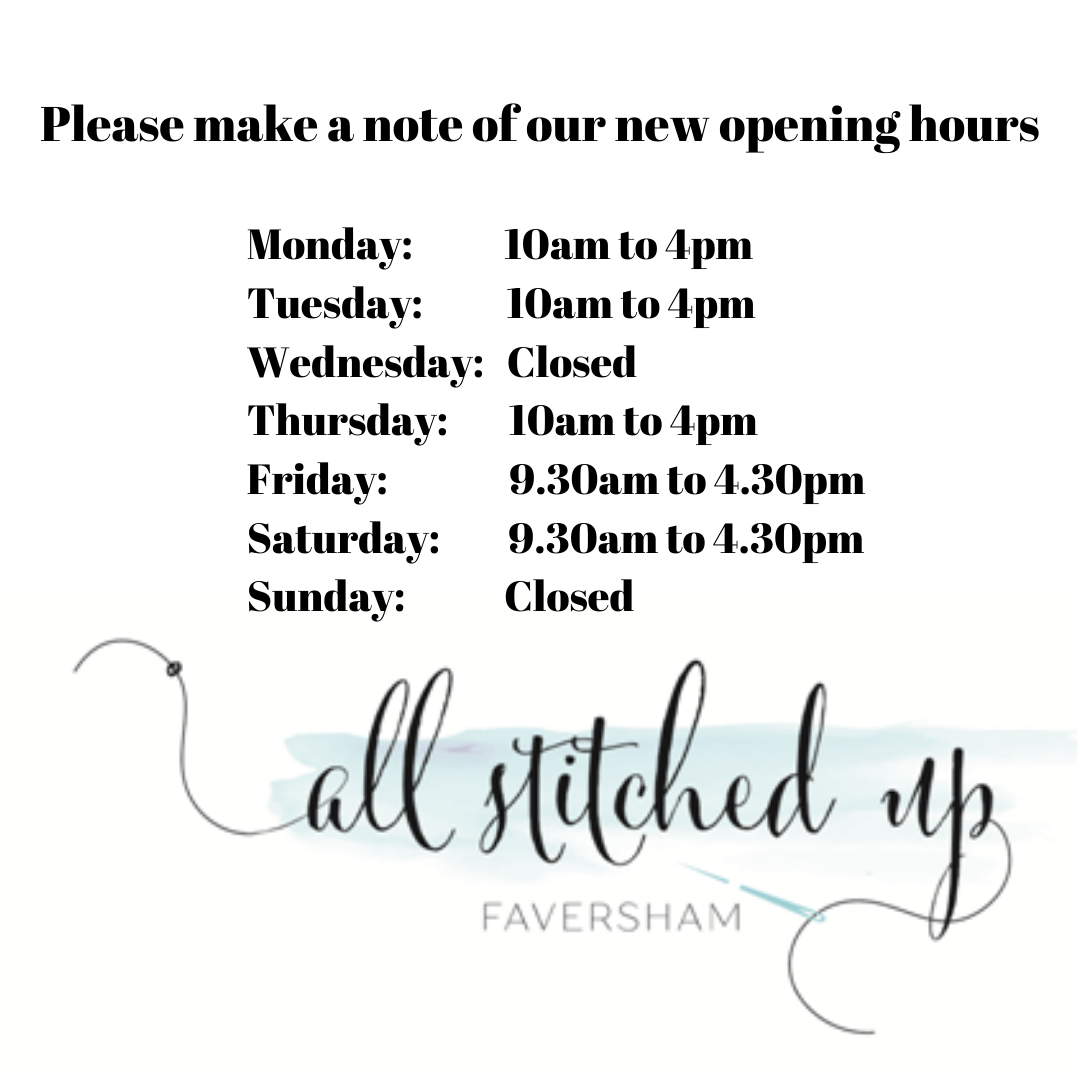 Opening Times
Mon Tue & Thurs 10am-4pm
Fri & Sat 9.30am-4.30pm
Closed on Wednesdays and Sundays
Guide Dogs, Hearing Dogs and Registered Assistance Dogs welcome
Address
All Stitched Up
1 Court Street
Faversham
Kent
ME13 7AN