Home of www.visitsheppey.co.uk (owned by Sheppey Matters) now hosted by and as part of Visit Swale.
Create your own special moments and memories on the Isle of Sheppey
Beaches, Heritage, Nature, Soul Searching Skies and Sunsets on the Isle of Sheppey
Think Isle of Sheppey, think of a proper seaside holiday, golden sand at Leysdown on Sea with all the classic, nostalgic memories and experiences including award winning beaches, ice cream and seaside holidays like they used to make them. But keep an eye out as you are a step away from so much more!
Raptor watching, soul searching open skies and Kentish sunsets. Swathes of green Nature Reserves as far as the eye can see on Elmley Marshes and The Swale. A rich tapestry of heritage from seafaring to Saxons and a range of experiences waiting to be uncovered. A chance of bagging a dinosaur (well a small one) by safely visiting the world renowned fossil beds.
Experience the fascinating variety of landscapes and wealth of places to explore. To the north-east of the island is the busy market town and port of Sheerness; to the west is the historic town of Queenborough and to the east of the island travel through the parishes of Minster and Eastchurch both with significant stories to tell on the way to the popular holiday destination Leysdown.
Bathing beaches are located at Minster Leas, Sheerness  and Leysdown on Sea. RNLI Life Guards will start patrols at Leysdown from 4th July 2020 during summer peak times. Thanks to their stunning views, pristine sands and shingle, visitors flock to these beaches year after year to catch their fill of British sun and sea.
Discover the 'Sheppey Shoreline' (downloadable pdf) - a family guide to the wildlife that can be found on the island's beaches. Providing some wonderful opportunities, to discover some of the impressive marine and birdlife found along the shoreline.
Sheppey has a rich history and is known as the birthplace of British aviation, visit the Eastchurch Aviation Museum where the story is told. Distinguished aviators such as Shorts, Rolls and Wrights were all based here and on 2nd May 1909 John Brabazon made the first flight in Britain - flying a total of 500 yards at a height of 35 feet at Leysdown. Other claims to fame include Nelson being based at the naval dockyard, and his body returned to Sheerness after he died at the Battle of Trafalgar.
JMW Turner also painted scenes of Sheerness, and nearby Blue Town has many historical links, which you can learn all about at Blue Town Heritage Centre. Other heritage attractions on Sheppey include Rose Street Cottage of Curiosities in Sheerness, Minster Gatehouse Museum and the Guildhall Museum Queenborough. Queenborough is a harbour town with moorings available, which evolved from a small Saxon settlement and is steeped in maritime history. It is known that Edward III built a castle there, but sadly only the earthworks are what remain today. Minster's heritage stems from its royal Saxon Abbey which was originally a Benedictine convent, founded in the 7th Century by Queen Sexburga of Kent.
The Elmley Conservation Trust and Raptor Viewing Platform at Capel Fleet give nature enthusiasts the opportunity to watch the stunning array of birds who visit the island. Sheppey has the highest population of marsh harriers and also supports lapwing, redshank and oyster catchers to name but a few. The Swale Estuary has now been designated as a Marine Conservation Zone and the Isle of Sheppey is a great place to view it.
Experience Sheppey by cycling or walking and follow the Explore Kent - Sheppey Map (downloadable PDF)
Go to Visit Swale's Plan Your Visit pages for more itinerary suggestions for a stay on the Isle of Sheppey.
The Sheppey Tourist Information Centre is hosted at Sheppey Community Media Centre, The Pavilion, Off Royal Road, Sheerness on Sea, ME12 1AY. It is also home to Sheppey FM 92.2 Community Radio, just one of the many amenities provided by Sheppey Matters on the Isle of Sheppey. 
Filming on the Isle of Sheppey - Visitors are encouraged to bring their cameras and capture many of the locations seen on the Big Screen such as Elmley Marshes, Swale Nature Reserve, Harty Ferry and Harty Church, The Swale and Sheerness Docks. Listings of all films shot on the Island can be found on the Kent Film Office website and include: Great Expectations, The Hide, Top Gear - The Sweeney.

Top Places To Visit on The Isle of Sheppey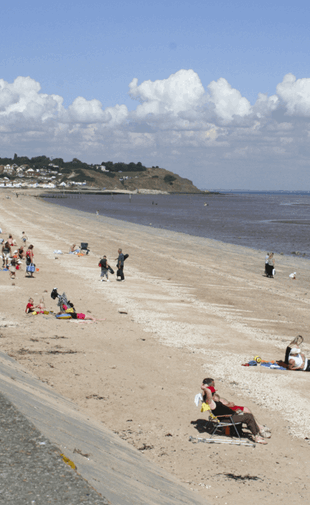 48 Hours on the Isle of Sheppey - Itinerary Suggestions