Blue Town Heritage Centre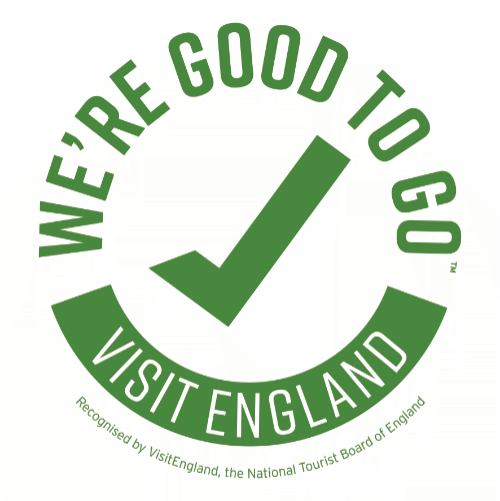 System.NullReferenceException: Object reference not set to an instance of an object.
   at ASP._Page_Views_Partials_grid_editors_Media_cshtml.Execute() in D:\wwwroot\gotoplaces\wwwroot\Views\Partials\grid\editors\Media.cshtml:line 15
   at System.Web.WebPages.WebPageBase.ExecutePageHierarchy()
   at System.Web.Mvc.WebViewPage.ExecutePageHierarchy()
   at System.Web.WebPages.WebPageBase.ExecutePageHierarchy(WebPageContext pageContext, TextWriter writer, WebPageRenderingBase startPage)
   at System.Web.Mvc.RazorView.RenderView(ViewContext viewContext, TextWriter writer, Object instance)
   at System.Web.Mvc.BuildManagerCompiledView.Render(ViewContext viewContext, TextWriter writer)
   at Umbraco.Core.Profiling.ProfilingView.Render(ViewContext viewContext, TextWriter writer)
   at System.Web.Mvc.HtmlHelper.RenderPartialInternal(String partialViewName, ViewDataDictionary viewData, Object model, TextWriter writer, ViewEngineCollection viewEngineCollection)
   at System.Web.Mvc.Html.PartialExtensions.Partial(HtmlHelper htmlHelper, String partialViewName, Object model, ViewDataDictionary viewData)
   at System.Web.Mvc.Html.PartialExtensions.Partial(HtmlHelper htmlHelper, String partialViewName, Object model)
   at ASP._Page_Views_Partials_grid_editors_Base_cshtml.Execute() in D:\wwwroot\gotoplaces\wwwroot\Views\Partials\grid\editors\Base.cshtml:line 20
System.NullReferenceException: Object reference not set to an instance of an object.
   at ASP._Page_Views_Partials_grid_editors_Media_cshtml.Execute() in D:\wwwroot\gotoplaces\wwwroot\Views\Partials\grid\editors\Media.cshtml:line 15
   at System.Web.WebPages.WebPageBase.ExecutePageHierarchy()
   at System.Web.Mvc.WebViewPage.ExecutePageHierarchy()
   at System.Web.WebPages.WebPageBase.ExecutePageHierarchy(WebPageContext pageContext, TextWriter writer, WebPageRenderingBase startPage)
   at System.Web.Mvc.RazorView.RenderView(ViewContext viewContext, TextWriter writer, Object instance)
   at System.Web.Mvc.BuildManagerCompiledView.Render(ViewContext viewContext, TextWriter writer)
   at Umbraco.Core.Profiling.ProfilingView.Render(ViewContext viewContext, TextWriter writer)
   at System.Web.Mvc.HtmlHelper.RenderPartialInternal(String partialViewName, ViewDataDictionary viewData, Object model, TextWriter writer, ViewEngineCollection viewEngineCollection)
   at System.Web.Mvc.Html.PartialExtensions.Partial(HtmlHelper htmlHelper, String partialViewName, Object model, ViewDataDictionary viewData)
   at System.Web.Mvc.Html.PartialExtensions.Partial(HtmlHelper htmlHelper, String partialViewName, Object model)
   at ASP._Page_Views_Partials_grid_editors_Base_cshtml.Execute() in D:\wwwroot\gotoplaces\wwwroot\Views\Partials\grid\editors\Base.cshtml:line 20
We welcome you all, young and old, to our little gem hidden in Blue Town, Sheerness. We are a cinema, music hall, museum and show destination right here on the Isle of Sheppey. If you're looking for a day/night out, then look no further.
Blue Town Heritage Centre is entirely run by volunteers. The centre has a number of displays showing the vast historical significance of the area. 
We also operate the Criterion Theatre and Cinema and have a vast array of shows and events to suit all tastes. We are open Thursday to Saturday.
Extended opening times are available for parties - call 01795 662981 for more information
General Information
Blue Town Heritage Centre is a registered charity promoting the history and heritage of Blue Town and maritime Sheppey. You can explore the ever evolving exhibitions and displays telling the significant story and role of the Isle of Sheppey.
The  Heritage Centre is also the home of 'The Criterion' a lovingly restored  Victorian Music Hall venue where you can enjoy a range of entertainment including 'live shows'. Contact the Heritage Centre directly for the latest performance  information.
Venue is also available for hire and is the home of the traditional 'cream tea'  in the cafe at the entrance of the Heritage Centre.
From the Heritage Centre there is so much to be seen on the Isle of Sheppey by joining on of the tours provided by the Centre. There are 2 tours to choose from, one operating on the 2nd Saturday in the month and the other running on the last Saturday of the month. Booking is essential for the tours and you are recommended to contact the Heritage Centre for itinerary and more information about bespoke tours for 'Group Organisers' can be arranged.
Tea Room Welcome
Choice of refreshments
Explore the different heritage rooms
Plenty to view
Exhibition Upstairs
Criterion All Stars On Show






1 / 6
Opening Times
Thursday to Saturday 10am to 3pm

Note: Bookings for the entertainment can still be made by phone, email and via the website when the centre is closed.
Conference / Meeting facilities

Guide Dogs, Hearing Dogs and Registered Assistance Dogs welcome

Restaurant / cafe / tea shop / catering facilities
Address
69 High Street
Blue Town
Sheerness on Sea
Isle of Sheppey
Kent
ME12 1RW
Entry Price
Adults: £2.50