Elmley National Nature Reserve
For pre-booked day visits, online bookings and up to date visitor information go to https://www.elmleynaturereserve.co.uk/the-reserve-information
Tickets are available online for Wednesday, Friday, Saturday and Sundays.
Your ticket will give you access to the Elmley National Nature Reserve for the times shown below.
Enjoy a safari experience on the two mile entry track through roaming cattle, winding waterways and wildlife. Keep an eye out for hares, marsh harrier, egrets, lapwings and redshank.
From the car park you are welcome to cycle or walk along the nature trails through the Reserve.
You can also have breakfast, lunch and dinner with us at Kingshill Barn along with coffees, tea, snacks and ice creams. Just pop in when you arrive at Kingshill Farm for a daily menu and order at the bar.
Notes:
So you don't disturb the wildlife please stay in your car on the entry track. You can use your car as a hide and have a wonderful view of the wildlife.
Please only use the marked nature trails to walk on.
There is plenty of car parking in the visitor car park so please park away from other cars to ensure social distancing.
We will have team members present to ensure social distancing is abided by and so that loos and other touch points are cleaned appropriately. And also to ensure the wildlife, not accustomed to visitors after lockdown, is protected.
The barn and accommodation areas are for overnight guests only. More information on staying is here
You can picnic on the benches past the car park (please just take your rubbish with you) Or you can order food and drinks to be delivered to you in the car park (full details will be in your confirmation email).
Unfortunately no dogs, except Registered Assistance dogs, are permitted on site.
Elmley is a huge National Nature Reserve, where peaceful meadows and waterways are dominated by vast, soul-stirring skies.
The Reserve, on a family-run farm, is renowned for wildlife and new Shepherds Hut accommodation.  At Elmley you are likely to see water birds wading in the ponds, magnificent birds of prey soaring above, hares bounding across the meadows, as well as a butterflies, dragonflies and bees exploring the waterways and wildflowers.  If you're lucky you might spot a watervole hiding among the reeds or a grass-snake basking by the ponds. 
Elmley is also crammed full of heritage and history: Discover the house where King James II was imprisoned in 1688, the remains of a Victorian village and the marshes that inspired Dickens' Great Expectations.
The Reserve is a popular spot for photographer owing to its mesmerising landscapes, special quality of light and abundance of wildlife.  Adult workshops and hire of photography hides are also available.
The Reserve is a renowned wildlife spot with the highest concentration of breeding waders such as lapwing, redshank, avocet, oyster catcher in lowland UK  attracting wildlife enthusiasts, birdwatchers  and photographers from throughout the UK.
The traditional Kentish barn is available for hire for weddings and events.
Escape to Elmley, only one hour from London, and enjoy walking, bird watching, photography or simply relaxing in the magnificent scenery. 
For more information on visiting Elmley please call: 07931 315271
Or visit www.elmleynaturereserve.co.uk
Photo Credits: Robert Canis and John Whitting




1 / 4
Opening Times
Elmley will has reopened for pre-booked visitors only:

https://elmleynaturereservevisits.giftpro.co.uk/

Pre-booked Visits - booking system is available for day tickets on Wednesday's, Friday's, Saturday's and Sunday's.
Conference / Meeting facilities

Guide Dogs, Hearing Dogs and Registered Assistance Dogs welcome
Address
Kingshill Farm, Elmley
Sheerness
ME12 3RW
Entry Price
Half day (9am - 1pm or 1pm -5pm) £6 per person

Full Day (9am to 5pm) £11 per person

All monies are administered by the Elmley Nature Reserve Community Interest Company and are 100% spent on maintaining and improving visitor facilities, information and conservation work.

Unfortunately we can not provide concessionary discounts.

Each adult tickets permits entry for up to two accompanying children free of charge.

School and community visits are welcome free of charge but must pre-book visits info@elmleynaturereserve.co.uk
Each adult tickets permits entry for up to two accompanying children free of charge.

School and community visits are welcome free of charge but must pre-book visits info@elmleynaturereserve.co.uk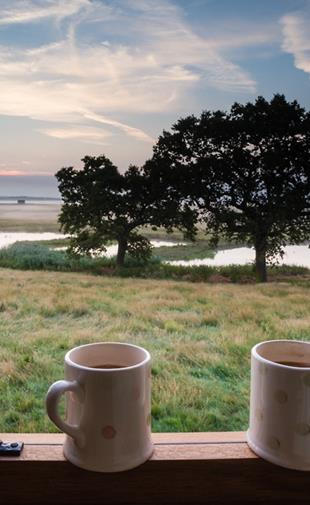 Stay at Elmley Nature Reserve