Queenborough Harbour Covid 19 Update - March

As the sun rises on the 2021 season and following the latest government updates, we are delighted to announce that we will be reopening the harbour from 29th March 2021, in line with the re-opening of outdoor facilities.
Our trot boat service will resume the following weekend, from the 3rd April and all trips must be pre-booked with the QHT team.
Please remember that current Covid-19 restrictions will remain in place to ensure our guests and customers are kept safe.
These include;
No overnight stays
Trips should remain local
No more than six people or two households of any size can meet outside
Social distancing and the wearing of face coverings will apply, including all trot boat passengers
Assuming Government plans do not change, we will be fully open from 12th April 2021. Covid restrictions will still apply on trot boat services (social distancing, rule of six , masks etc).
Thank you for your patience and if you have any questions, please get in touch.
"Queenborough is my haven" - Sir Robin Knox-Johnston
Queenborough Harbour is in an ideal location especially for maritime users as it provides a safe haven and ready access to a variety of destinations at all states of the tide. It is a jumping off point for London, Ramsgate, the Essex coast and the Continent. It is also the entree port to the River Medway and the Medway Towns.
A range of competitively priced all-tide and half-tide moorings including newly-installed pontoon moorings with immediate shore access via the recently refurbished All Tide Landing, are available. A free trot-boat service alongside a range of other harbour services are offered. With its unspoilt town, pubs and restaurants and much admired historical High Street, Queenborough is a destination in its own right and with the excellent transport links both rail and road it is also an ideal base to explore London and the Kent countryside.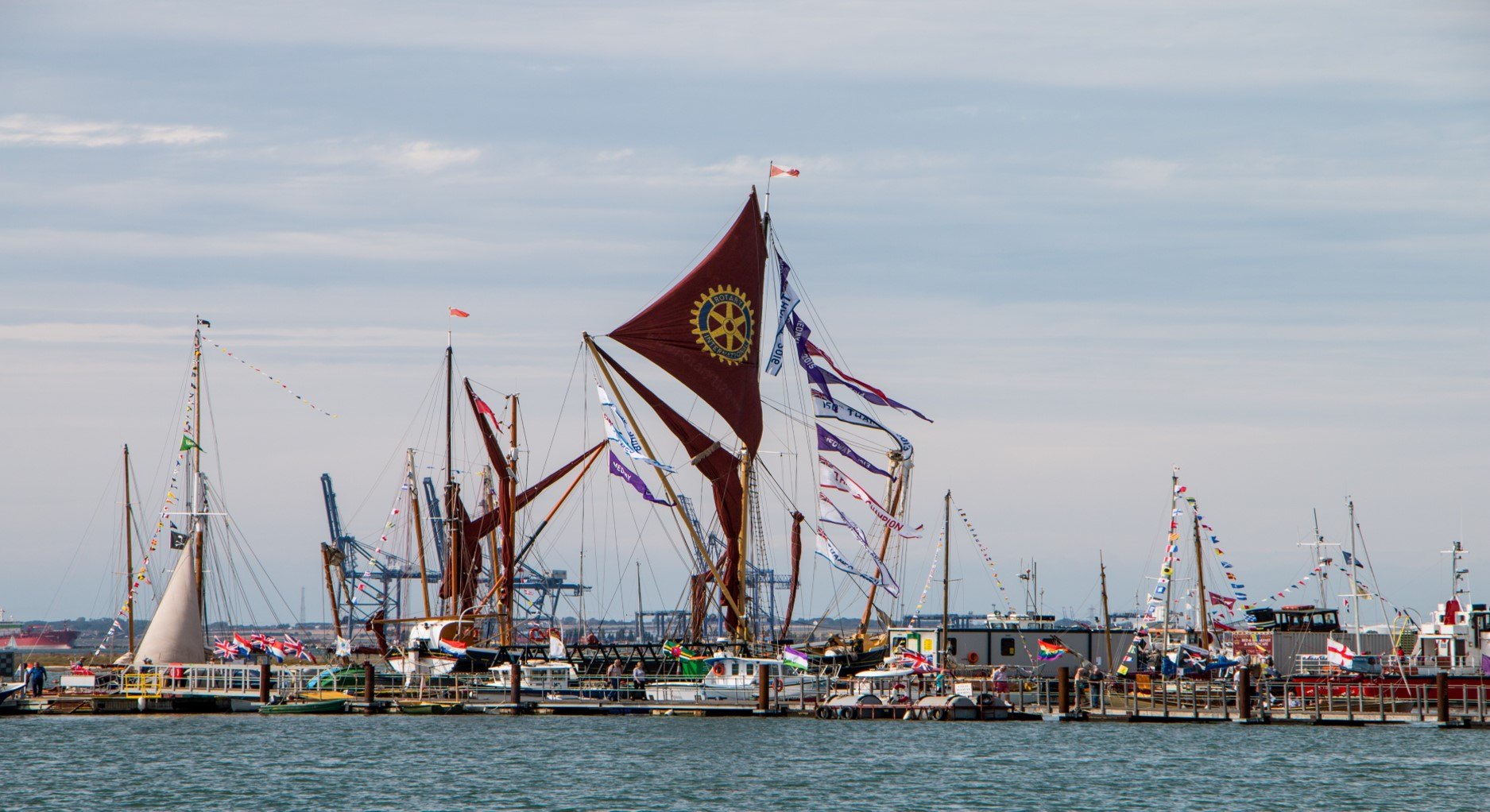 Address
Queenborough Harbour Office, South Street
Queenborough
ME11 5AF