Raybel and Dolphin Barge Museum Return to Sittingbourne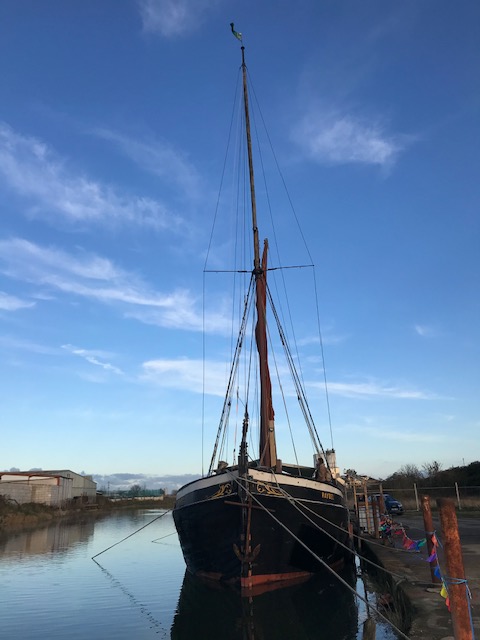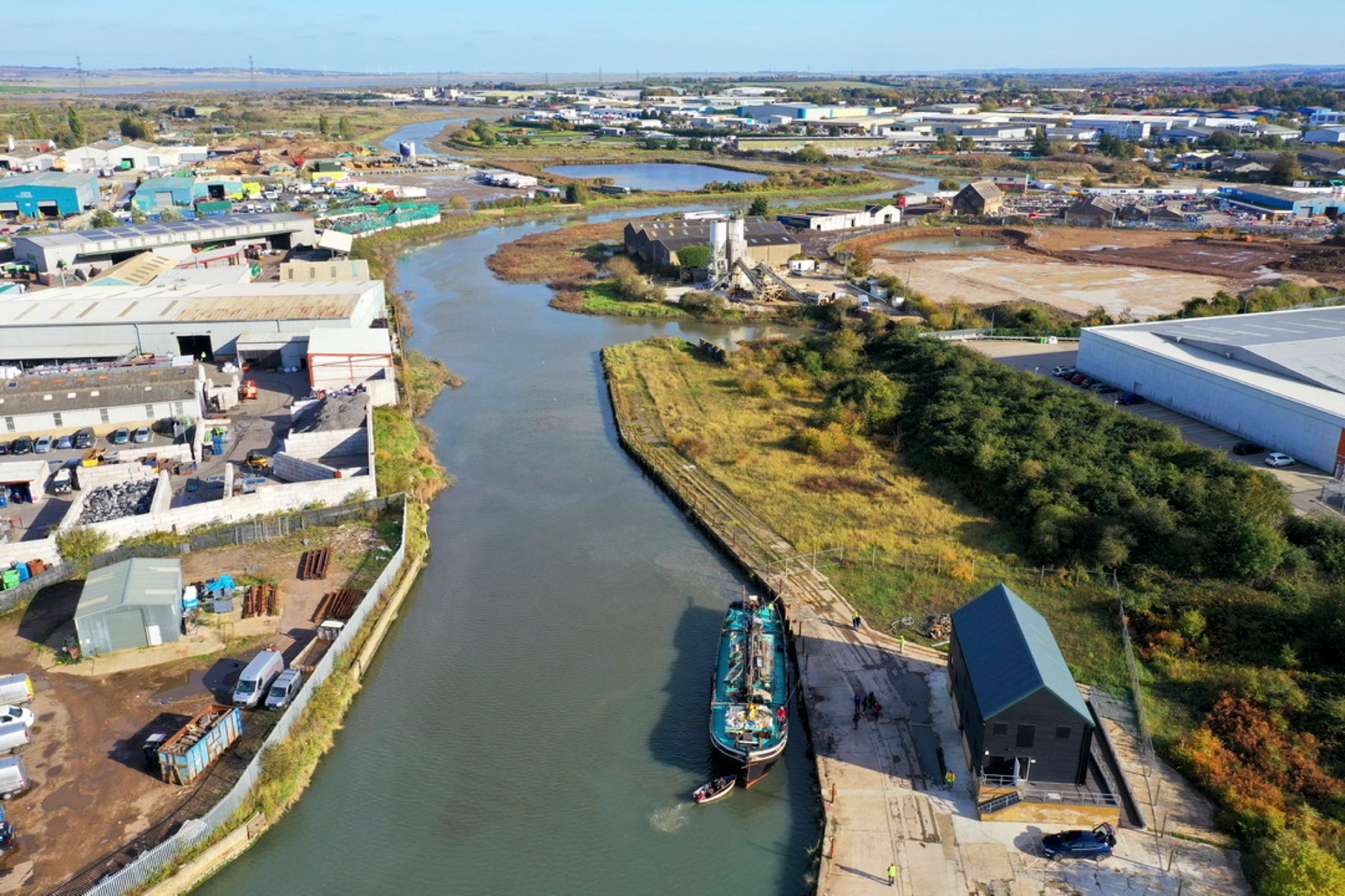 The Raybel and Dolphin Barge Museum are only open for special events which aim to showcase the work being undertaken and the development of the museum. Please follow social media and look out for special event information.
Thames Sailing Barge RAYBEL
Built in Sittingbourne at Wills and Packham Yard (now Jewsons) Raybel was launched 100 years ago in 1920. Raybel returned to Sittingbourne in October 2019 for restoration with a grant from the Heritage Lottery Funding. The. Three aims of the project are:-
Complete the restoration of the Thames Sailing Barge Raybel
Return Raybel to cargo delivery under sale
Manage Raybel as a newly revitalised heritage asset for community benefit-
Raybel Charters is run as a Community Interest Company working in partnership with Swale Council and Dolphin Sailing Barge Museum to create a living museum, heritage harbour and new venue for Sittingbourne.
There is lots of information on the website www.raybelcharters.com   and you can follow progress on social media - search "Raybelcharters"
Raybel's full history is being uncovered by local experts and world authorities.
Cash donations gratefully received. There are lots of volunteering opportunities and Raybel is a registered Men's Shed Organisation
Email;-  info@raybelcharters.com
DOLPHIN SAILING BARGE MUSEUM
Created by volunteers in 1961, the original museum was based half a mile down the creek at Dolphin Yard, an old Victorian sailmakers loft. Unfortunately, the original building burnt down in 2008 and the museum moved to the current site with the new building completed in 2019.
Now working with Swale Council, Heritage Lottery Fund and Sailing Barge Raybel to create a new heritage venue for Sittingbourne.
Volunteering opportunities for all ages – people with skills especially welcome!
Cash Donations gratefully received
Contact Clive on clivedreader@gmail.com  or call 07970 873620
Follow us in future on social media Dolphin Sailing Barge Museum